As the auditorium seat manufacturer, Seatment offers a wide range of products to meet the needs of different projects. From cinemas to lecture halls, our products are designed to provide maximum comfort and style to the audience.
Customization Options for Your Project
At Seatment, we understand that every project has its unique requirements. That's why we offer our customers the opportunity to customize the auditorium seats they want for their projects. Whether you need a specific color, size, or shape, our experienced team can help you create the perfect auditorium seating solution for your space.
Quality Materials for Durability and Comfort
Our auditorium chairs are made from high-quality materials that ensure durability and comfort. We use materials that can withstand frequent use and provide a comfortable experience for the audience.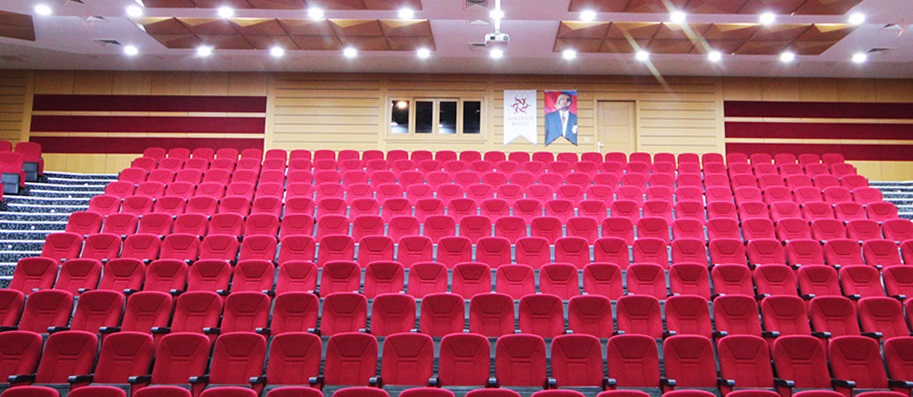 Comfortable and Ergonomic Design
Seatment recognizes the importance of ergonomics in chair design. Even during extended events, our upholstered auditorium chairs are designed to give optimum comfort to the audience. We provide numerous varieties of auditorium seating that cater to diverse demands, such as fixed-back seats, reclining seats, and flip-up seats.
Cinema Chairs that Improve the Movie-going Experience
When was the last time you watched a movie on a comfy seat? As an Auditorium seat manufacturer Seatment believes that cinema seats should improve the viewing experience. Our auditorium chairs are intended to give the audience with optimum comfort and luxury, allowing them to immerse themselves in the film fully. Furthermore, the auditorium seats cost less than other products.
Partner with Seatment for Your Seating Needs
At Seatment, we care about our customers' projects. We examine your projects in detail and offer you the most suitable alternatives. Our team is committed to providing high-quality auditorium chairs and excellent customer service to ensure your satisfaction.
Conclusion
If you're looking for an auditorium seat manufacturer that can provide comfort, style, and durability, Seatment is the partner you need. With our wide range of products, customization options, and ergonomic design, we can help you create the perfect auditorium seating solution for your project. Contact us today to learn more about our products and services.
Read More Content
Auditorium Theater Seating (Blog & Product Page)
Auditorium Seating (Blog)
Auditorium Seats Guide (Blog)
Performance Hall Seating (Blog & Product Page)
Theater Chairs (Blog & Product Page)