For university lecture halls and classrooms, selecting the appropriate furniture is essential for promoting student comfort and concentration. The Seatment Foldable lecture hall seats are the ideal option for any study environment since they provide comfort and convenience. We shall go over the advantages of our Folding University seats in this post and why they are superior to their rivals.
Comfortable Design:
Our seats for university have a comfortable design that maximizes student comfort throughout lengthy lectures and classes. The chairs' curved seats and backrests, which are part of their ergonomic design, help to evenly distribute weight and lessen pressure spots. This implies that pupils can sit comfortably and painlessly for extended amounts of time.
Space-Saving:
Our seats for lecture hall have the ability to be quickly folded and stored when not in use is one of their primary qualities. As a result, it is simple and quick to rearrange lecture halls and classrooms to suit various needs without taking up valuable floor space. The university seats with writing table are an excellent space-saving solution for colleges and other educational institutions.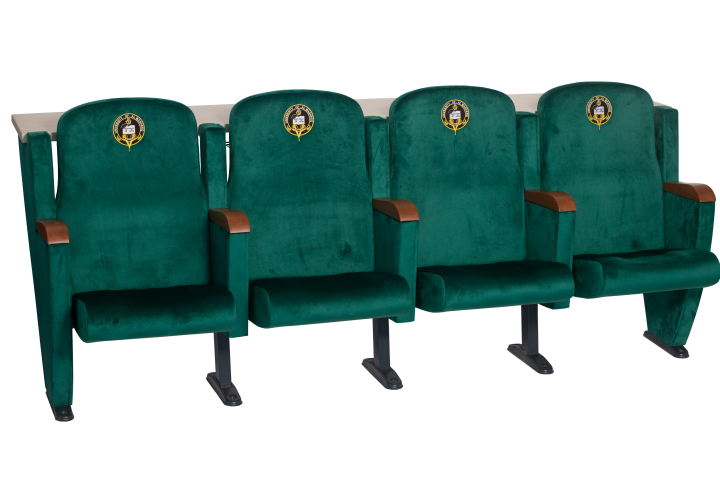 Durable Materials:
Our Folding University seats are composed of sturdy materials that guarantee life and durability. The seats for seminars are made with a durable metal frame that can sustain constant use without losing stability or shape. The chairs' seats and backrests are composed of sturdy plastic that won't scratch easily and will maintain their good looks for many years to come.
Variety of Colors:
Our seats for conference hall are available in a range of colors, allowing educational organizations like universities to adjust the color scheme to their branding or decor. The foldable lecture hall seats come in traditional hues like black, white, and gray as well as vivid hues like red, blue, and green. Universities can use this to their advantage by adding a splash of color to their lecture halls and classrooms to make them more hospitable and aesthetically pleasing.
Conclusion:
Overall, Seatment Foldable University seats provide educational institutions like universities with a cozy, room-saving, long-lasting, and aesthetically pleasing solution. The seats for conference hall are made with students' needs in mind, offering the highest level of comfort and convenience throughout lengthy lectures and classes. Universities may simply include these chairs in their logo and decor because of the multitude of colors available. For a convenient learning atmosphere, use it folding university chairs.
Read More Content (Updated)

Conference Chairs (Blog & Product Page)
Lecture Hall Seating (Blog & Product Page)
Auditorium Theater Seating (Blog & Product Page)
Amphitheater Seating (Blog & Product Page)
Fixed Seating (Blog Page)
Auditorium Seats (Blog & Product Page)