Every business requires a conference room in order to organize meetings and events. It is where significant discussions, decisions, and the exchange of ideas occur. Choosing the appropriate chairs for conference rooms is therefore essential. A comfortable chair can have a significant impact on the attentiveness and concentration of meeting attendees. We will introduce you to the elegant, functional, and comfortable Seatment chairs for conference rooms in this article.
Style:
Our conference chairs and tables are streamlined and contemporary in design, making them ideal for any conference room. The chairs are available in a variety of hues, allowing you to choose one that complements your conference room's décor. The chairs are crafted from premium leather and refined aluminum, ensuring that they are both durable and fashionable.
Comfort:
The most important aspect of chairs for conference rooms is comfort. The ergonomic design of our conference seating provides maximal comfort for extended periods. The chairs are adjustable, allowing attendees to personalize their seating experience. The cushions are soft and supportive, which promotes good posture and reduces fatigue, allowing attendants to maintain concentration throughout the duration of the meeting.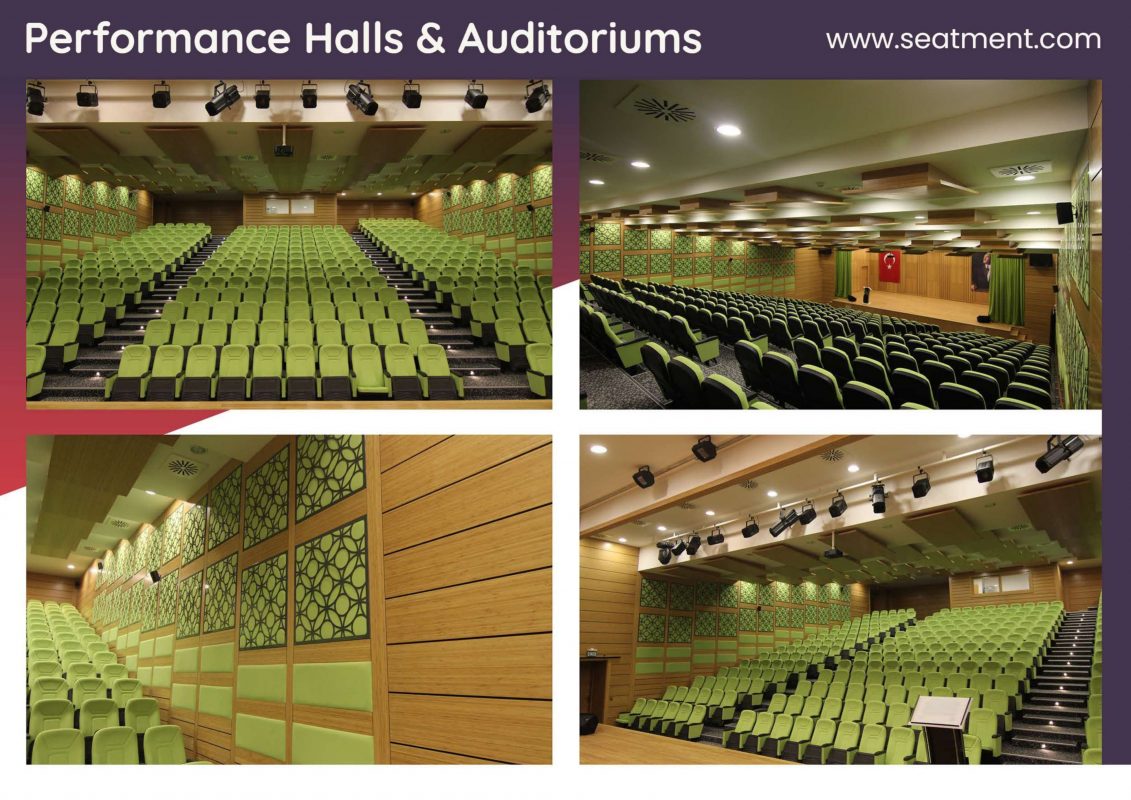 Functionality:
Our chairs for conference rooms are constructed with functionality in mind. The chairs are stackable, making them simple to stow when not in use, and their lightweight construction makes them simple to transport. The conference seats are also simple to clean; with a simple rub, they will appear as good as new. The chairs are designed to be adaptable, so they can be used for a variety of events beyond conferences.
Sustainability:
Our conference chairs for rooms are not only fashionable and comfortable but also sustainable. They are constructed from eco-friendly materials, making them an excellent option for businesses that prioritize sustainability. Additionally, conference chair manufacturer in Turkey provides all quality products at affordable prices to other countries. The chairs are constructed from recyclable materials and are constructed to last. It is committed to sustainability, and the production process incorporates sustainable practices.
Conclusion:
Selecting the proper chairs for your conference room is crucial to ensuring that attendees remain attentive, involved, and comfortable. Seats for conference rooms combine design, comfort, functionality, and sustainability. These chairs are created with the user in mind, so that they provide maximal comfort, are simple to operate, and are environmentally friendly. By selecting our chairs for your conference room, you are not only investing in the comfort of your attendees but also in the environmental sustainability of your space. Visit our website today for more information on Seatment chairs for conference rooms and to learn how you can distinguish your conference room from the competition.
Read More Content (Updated)

Conference Chairs (Blog & Product Page)
Lecture Hall Seating (Blog & Product Page)
Auditorium Theater Seating (Blog & Product Page)
Amphitheater Seating (Blog & Product Page)
Fixed Seating (Blog Page)
Auditorium Seats (Blog & Product Page)