Seatment understands the significance of choosing the proper chairs for church auditorium. Seating is critical in ensuring that your congregation feels comfortable and engaged throughout service. With so many options available, selecting the proper church chairs can be difficult. We'll go over all you need to know to make an informed decision and find the best chairs for your church auditorium in this guide.
It is important to be comfortable
Your congregation's comfort should be your main focus. Long services can be uncomfortable and painful, resulting in a bad experience. It has a variety of seats for church that are built for optimal comfort. Our chairs are well-cushioned, and our designs encourage excellent posture, decreasing discomfort and tiredness.
Durability is essential.
Church seating should be long-lasting and resistant to wear and tear. To assure the lifetime of our seats, we employ high-quality materials at it. Our chairs have solid frames and high-quality upholstery. We also have a selection of finishes that are resistant to staining, fading, and other damage, making our chairs an excellent investment.
Design and Style
Church auditoriums can be of various styles and designs. Choose chairs that suit your room and offer a unified aesthetic. We provide a variety of auditorium seats design, including traditional and modern options. We may also tailor the seats to your own requirements and tastes, from fabric colours to finishes.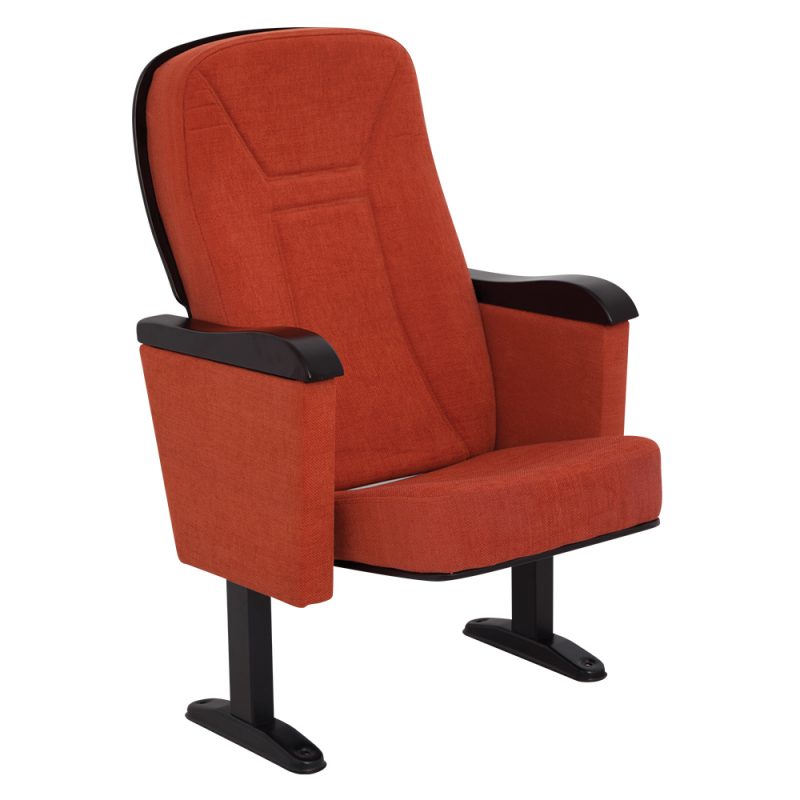 It is important to be adaptable.
Flexibility is essential, particularly for church auditoriums that hold events other than regular worship sessions. Church chairs manufacturer in Turkey provides his products to clients at affordable price. You'll want seats that can be moved and stowed conveniently as needed. We offer lightweight, stackable, and maneuverable chairs that are excellent for multi-purpose areas.
Priority is given to safety
When choosing seats for church auditorium, safety should be your top priority. It adheres to strict safety regulations during the manufacturing process to ensure that all of our chairs are fit for usage. We employ flame-resistant materials and build our seats to withstand weight and pressure.
Conclusion:
Choosing chairs for church auditorium is an important decision. We understand that you want to give your congregation the greatest experience possible. You may find the ideal sitting solution for your space with our selection of comfy, long-lasting, and adaptable chairs. Choose Seatment to provide comfortable seating for your congregation's worship experience.