Are you interested in purchasing new chairs for conference room? It is crucial for the comfort and productivity of your employees and clients to select the proper seats. With so many options available, making a decision can be difficult. However, as Seatment experts, we are here to guide you through the process of selecting the ideal conference room chairs.
Consider the Comfort Level:
When it comes to conference room chairs, comfort is crucial. A comfortable chair can enhance focus and productivity, whereas an uncomfortable chair can cause distractions and discomfort. Consider chairs with height-, backrest-, and armrest-adjustable features. We provide conference chairs with adjustable lumbar support, ensuring that your employees can sit for long periods of time without experiencing discomfort.
Consider Durability:
Because conference rooms are frequently high-traffic areas, it is essential to select conference seating that can withstand frequent use. Consider purchasing chairs made of metal, wood, or premium plastic. It provides chairs with a sturdy metal frame and dense foam, assuring their durability and longevity.
Consider Style:
The conference seats in your conference room should reflect the style and tone of your company. Consider the color and style of the chairs to ensure that they complement your office's aesthetic. We provide an assortment of stylish chairs in a variety of colors and styles to complement your office's aesthetic.
Opt for Ergonomic Chairs:
Ergonomic chairs are designed to offer comfort and support to the body. Buyers contact conference chair manufacturer in Turkey that provide them with high-quality products at affordable prices. They aid in injury prevention and promote excellent posture. It provides ergonomic chairs with a five-pointed star base and casters for simple mobility and height adjustment.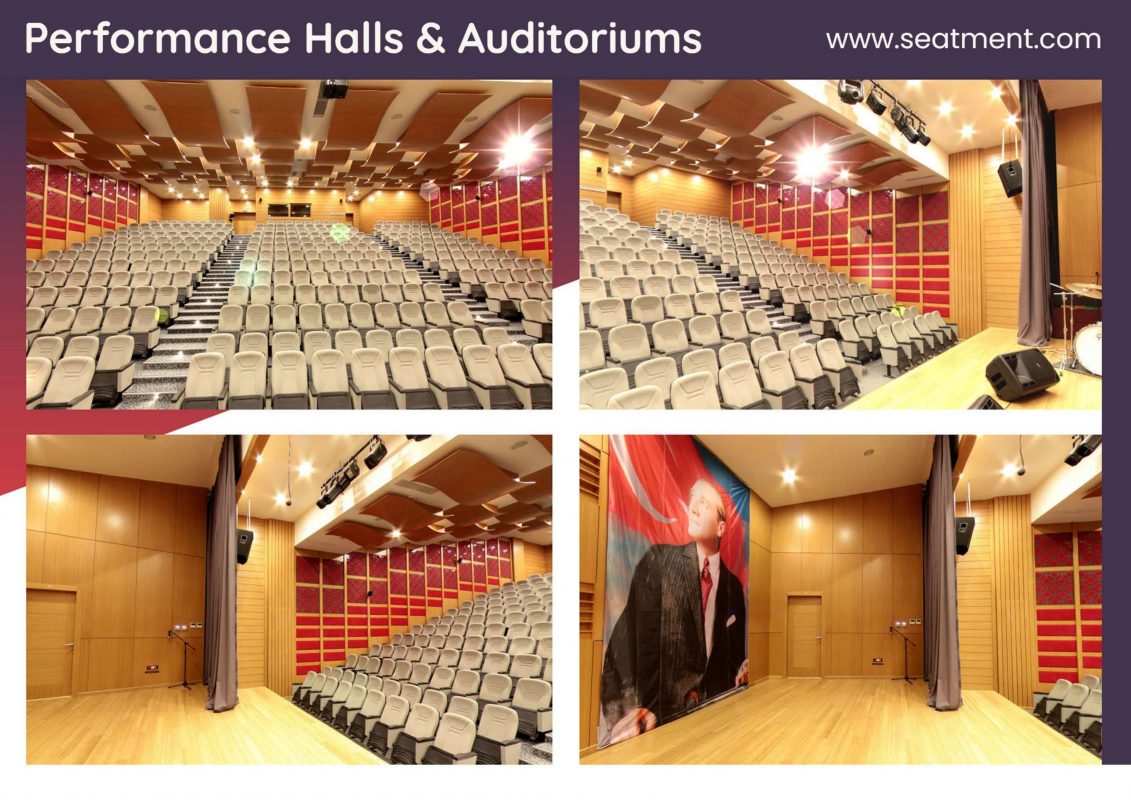 Choose Chairs that are Easy to Clean and Maintain:
Since conference room chairs can rapidly collect dirt and grime, it is important to select chairs that are simple to clean and maintain. The conference chairs are constructed from materials that are simple to clean, such as leatherette and perforated fabric. Additionally, they are simple to construct and disassemble, making maintenance effortless.
Conclusion:
Choosing the appropriate chairs for conference room is crucial for the comfort and efficiency of your staff and clients. Consider the level of comfort, durability, design, ergonomics, and upkeep when choosing chairs. With Seatment's selection of stylish, durable, and comfortable conference room chairs, you can create a professional and inviting environment for your business requirements. Visit our website to peruse our selection and select the ideal conference room chairs.
Read More Content (Updated)

Conference Chairs (Blog & Product Page)
Lecture Hall Seating (Blog & Product Page)
Auditorium Theater Seating (Blog & Product Page)
Amphitheater Seating (Blog & Product Page)
Fixed Seating (Blog Page)
Auditorium Seats (Blog & Product Page)