Seatment takes pleasure in supplying a comprehensive selection of goods that satisfy the different demands of clients as a leading producer of auditorium cinema seating. We recognise that each project is unique, which is why we provide customised seating solutions that meet individual needs.
Our goods are created with the comfort of our customers in mind. We attempt to design cinema seats that are pleasant even after extended periods of sitting. With years of industry expertise, we have refined our manufacturing process to ensure that every seat we produce is of the greatest quality.
Customization Options to Meet Your Specific Requirements
We recognise that various projects necessitate different seating configurations, which is why we provide customization choices to match your individual requirements. We can provide you with cinema chairs in a variety of colours, materials, and styles. Our specialists will collaborate with you to guarantee that your foldable cinema seats needs are addressed.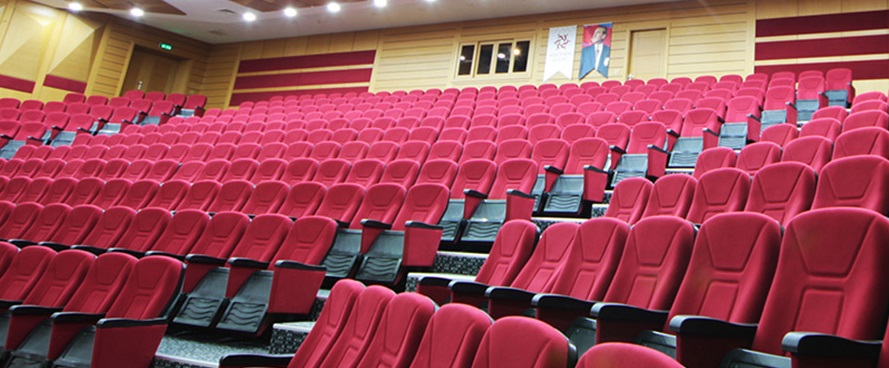 Comfort and Durability as Standard Features
Comfort and durability should be basic qualities in all theatre seats, according to Seatment. Cinema seating arrangement is perfect for customers to sitting. We recognise that uncomfortable sitting may be a distraction during events, which is why we designed our products with the customer's comfort in mind. Our cinema seats are meant to be comfy even after extended periods of sitting. Furthermore, we employ high-quality materials to ensure that our chairs are long-lasting and can survive repeated usage.
The Cinema Experience
Being a maker of cinema chairs, we recognise that the theatre experience is about more than simply the movie. Cinema seats price is affordable for buyers. That is why we have made comfort and durability a must in the chairs we manufacture. Auditorium seats manufacturer give all varieties of products to his customers at competitive price. Our cinema chairs are intended to give a pleasant experience throughout the movie, allowing consumers to fully enjoy the experience.
Conclusion
At Seatment, we take pleasure in creating bespoke cinema seating solutions that respond to the individual demands of our customers. Our products are developed with the customer's comfort in mind, providing the finest quality in every seat we make. We have auditorium cinema seats for a theatre, conference hall, or any other location that you require. To learn more about our goods and customization choices, please contact us immediately.