Are you looking for a reputable and reasonably priced conference seat manufacturer in Turkey? Seatment, the market leader in conference seating solutions, is the obvious choice. Our organization offers a wide variety of seating alternatives that are designed to meet your demands and exceed your expectations.
At us, we recognize that conference seating is critical to the comfort and pleasure of guests. As a result, we prioritize delivering comfortable and fashionable seating solutions that enhance your event's overall experience. Here are some of the things that set us apart from the competition.
Superior Quality and Durability
We believe that quality should never be sacrificed. That is why we only utilize the best materials to make our seats for conference hall. Our chairs are built of high-quality textiles, aluminum frames, and foam that surpass international safety and comfort standards. Furthermore, to ensure durability and longevity, our products are rigorously tested and subjected to strict quality control procedures.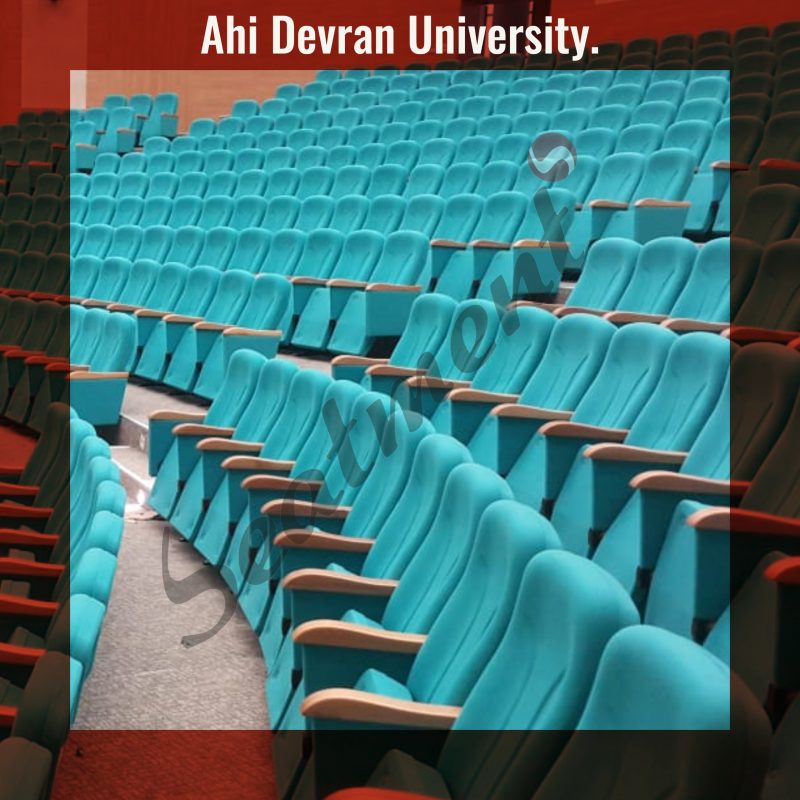 Seating Options That Are Both Affordable and Customizable
It understands the necessity of sticking to a budget. As a result, we provide economical Upholstered conference seats solutions without sacrificing quality or elegance. Furthermore, we offer customized options that are tailored to your specific needs and preferences. Our skilled design team collaborates with you to build a seating layout that maximizes space utilization while also improving the aesthetics of your conference location.
Various Seating Options
We offer a variety of conference seats with desk options to meet your specific requirements. Executive chairs, stackable chairs, foldable chairs, and much more are available in our assortment. We also provide extras like armrests, tablet arms, and cup holders to enhance the utility of your seats. We have the appropriate option for you whether you require seating in a small meeting room or a huge conference hall.
Environmentally Friendly Manufacturing Methodologies
It is concerned about the environment and takes steps to lessen our carbon footprint. We use environmentally friendly products and employ sustainable production practices to reduce waste and save energy. Conference chairs price is comparatively low in Turkey. Our seats are designed to be recyclable, decreasing environmental impact and supporting a cleaner future.
Conclusion
Seatment is committed to exceeding your expectations by providing pleasant, long-lasting, and inexpensive seating solutions. Buyers also need the conference chairs suppliers that provide them high quality products at affordable price. We recognize the importance of a comfortable and fashionable seating arrangement at a conference and endeavor to deliver goods that enhance your attendees' experience. We distinguish ourselves from our competitors through our customizable options, diverse seating alternatives, and ecologically friendly production practices. Choose it as your conference seat manufacturer in Turkey and feel the difference.
Read More Content (Updated)

Conference Chairs (Blog & Product Page)
Lecture Hall Seating (Blog & Product Page)
Auditorium Theater Seating (Blog & Product Page)
Amphitheater Seating (Blog & Product Page)
Fixed Seating (Blog Page)
Auditorium Seats (Blog & Product Page)