Seatment is a leading manufacturer of auditorium seats, offering a wide range of high-quality and comfortable theater seating options for various venues. Our upholstered theater seats are designed to provide an unmatched level of comfort and luxury to enhance your viewing experience.
Comfortable Seating for Longer Hours:
Watching a movie, attending a performance, or listening to a lecture can be enjoyable experiences only if the seating is comfortable. Seatment's upholstered theater seats are designed to offer the highest level of comfort with an ergonomic design that supports the back and provides ample legroom.
Customizable Options:
We recognise that each location has specific needs, and theatre seating is no exception. That's why we provide our customers the ability to create the items they desire for their projects. The theater seats manufacturer Seatment offers customers products of the highest quality. You may customise everything about your sitting, from the fabric to the armrests and cup holders.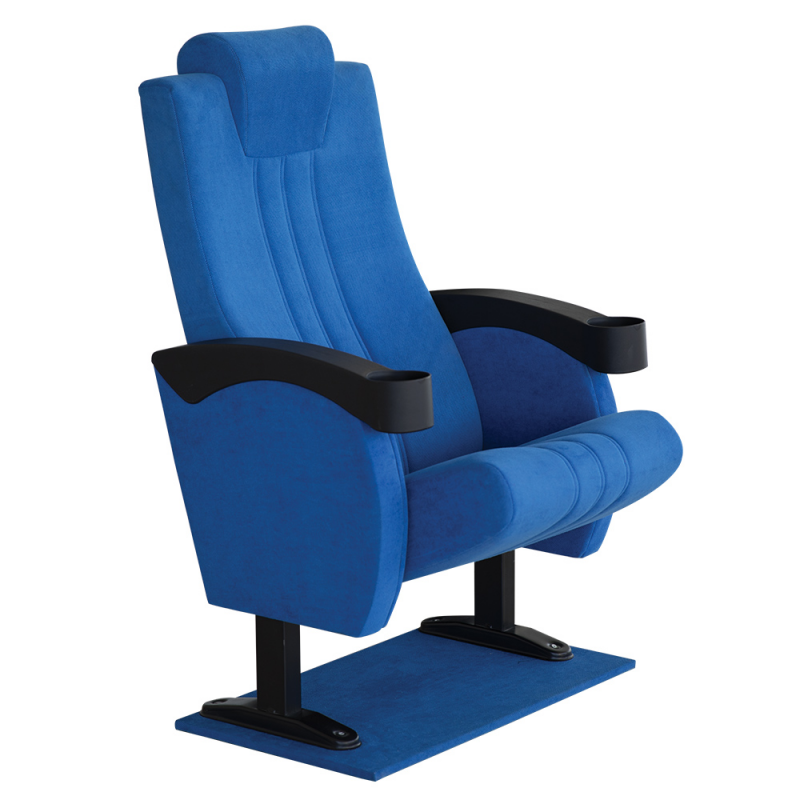 High-quality Materials:
Seatment crafts our upholstered theatre chairs using only the finest materials. Our chairs are composed of high-quality materials that assure durability and lifespan, with an emphasis on user comfort. We take pride in our attention to detail and never cut corners when it comes to the quality of our theatre seating.
Stylish and Elegant Design:
Our upholstered theatre chairs are not simply comfy; they are also beautiful and classy. We recognise the significance of aesthetics in a venue, which is why our chairs are available in a range of patterns and colours to fit the decor of your area. Theater chairs are increasingly comfy across the world. We have a design for you, whether you choose traditional or trendy.
Conclusion:
Theater seats manufacturer Seatment's products are ideal for any setting that values comfort, elegance, and design. Our chairs are meant to create an amazing viewing experience that your audience will enjoy, with adjustable choices, high-quality materials, and an emphasis on ergonomic design. Take your gatherings to the next level by upgrading your venue with Seatment's upholstered theatre seats.