Going to the cinema is not just about the film; it is about the experience as a whole. The luxury auditorium seats arrangement is an integral component of this experience. Normal seats may be sufficient for a short film, but for a lengthier film or a special event, you may desire something more luxurious. Seatment VIP Auditorium Seats provide the ideal enhancement to your moviegoing experience.
Unrivalled Comfort
The reclining feature of the VIP cinema Seats provides unparalleled comfort. This means that you can adjust the reclining seats for auditorium, whether you wish to remain upright or recline. In addition, the seats are padded for optimal comfort, making it ideal for extended movie viewings.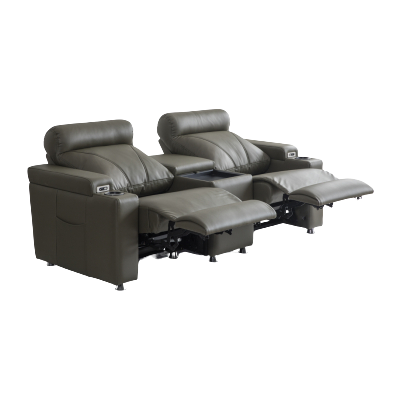 Added Functions
Cup holders, armrests, and motorized controls are incorporated into these auditorium recliners. The cup holder is ideal for retaining your beverage while watching a movie, and the armrests provide additional comfort. The motorized controls make it easy to find the ideal seating position without having to stand up.
Superior Quality
Our VIP Auditorium Seats are constructed of durable, high-quality materials. The seats are upholstered with high-quality leather, which is not only attractive but also simple to clean. The seat's structure is constructed of metal, ensuring that it can withstand frequent use.
Conclusion:
Seatment luxury Auditorium Seats are the ideal way to enhance your moviegoing experience. With unrivaled comfort, additional features, and premium quality, you can lean back, unwind, and watch a movie in refined fashion. Today, enhance your cinematic experience with our VIP Auditorium Seats. Read an article about movie theater seats.