When searching for seating solutions for your auditorium, you want to find something that is comfortable, durable, and simple to store. Seatment Auditorium Folding Chairs serve this purpose. These chairs are designed to offer the ideal balance of comfort and practicality, making them the ideal option for any setting.
Comfort:
When observing a lengthy performance or event from a seated position, comfort is essential. The contoured seat and backrest of the Foldable lecture hall seating provide outstanding support and are designed with comfort in mind. The chairs are also upholstered with high-quality, soft, and durable fabric, ensuring the comfort of your attendees throughout the event.
Durability:
In a popular venue, your chairs will experience significant wear and tear. Therefore, it is essential to purchase chairs that are durable. Lecture hall Chairs are constructed from durable, high-quality materials that are designed to withstand the rigors of regular use. The frames are made from resilient steel, and the seats and backrests are made from stain- and tear-resistant fabric.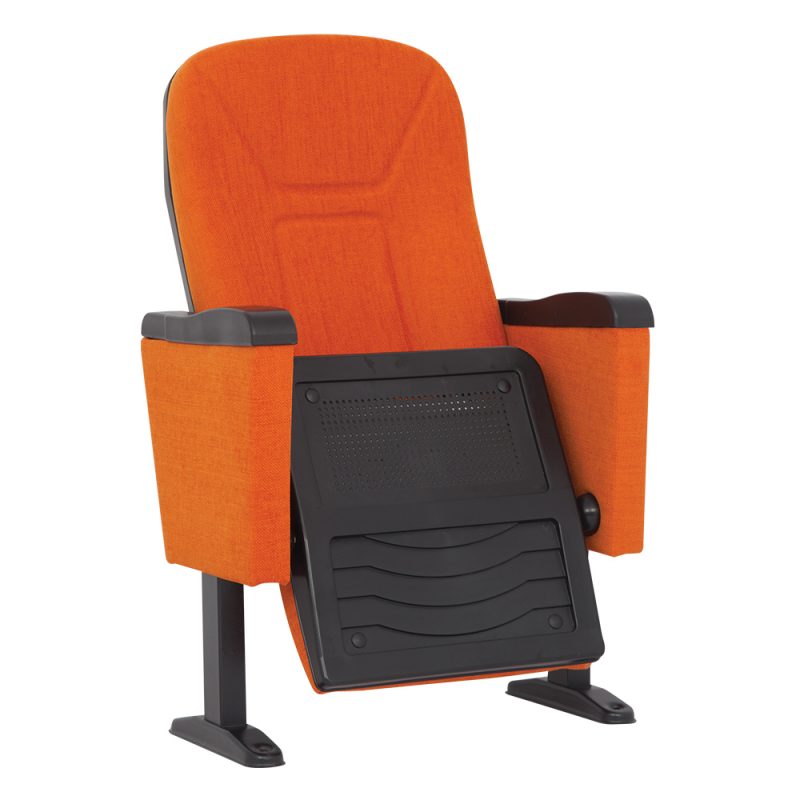 Convenience
The convenience of us Auditorium seating is one of their greatest advantages. These chairs are designed to be simple to assemble and disassemble, making them the ideal choice for venues that need to rapidly change seating arrangements. In addition to being lightweight and transportable, the chairs are easily moved from one location to another.
Conclusion:
You need to look no further than Seatment Auditorium Folding Chairs if you're searching for the ideal seating solution for your auditorium. These chairs are designed to provide the optimal balance of comfort, durability, and practicality, making them the ideal option for any setting. Buyers contact folding auditorium seat manufacturer in Turkey that provide them high-quality products at affordable prices. Whether you are hosting a concert, a play, or any other type of event, these chairs will provide your visitors with the comfortable seating they require to fully appreciate the occasion. Why then wait? Contact us immediately for more information on how it Auditorium Folding Chairs can benefit your venue.
Read More Content
Auditorium Theater Seating (Blog & Product Page)
Auditorium Seating (Blog)
Auditorium Seats Guide (Blog)
Performance Hall Seating (Blog & Product Page)
Theater Chairs (Blog & Product Page)