When it comes to enjoying a movie, comfortable cinema seating plays a crucial role in creating a pleasant experience. As a manufacturer of cinema seats, Seatment understands the importance of comfortable and durable seating for moviegoers. In this article, we will explore the features and benefits of Seatment foldable cinema seats.
Comfort:
Seatment cinema chairs are ergonomically constructed to give optimal comfort to viewers. The chairs are ergonomically constructed with a deep seat pan and a high backrest to keep spectators comfortable even throughout long films. The foldable cinema seats are also outfitted with cushioned armrests for increased comfort and support.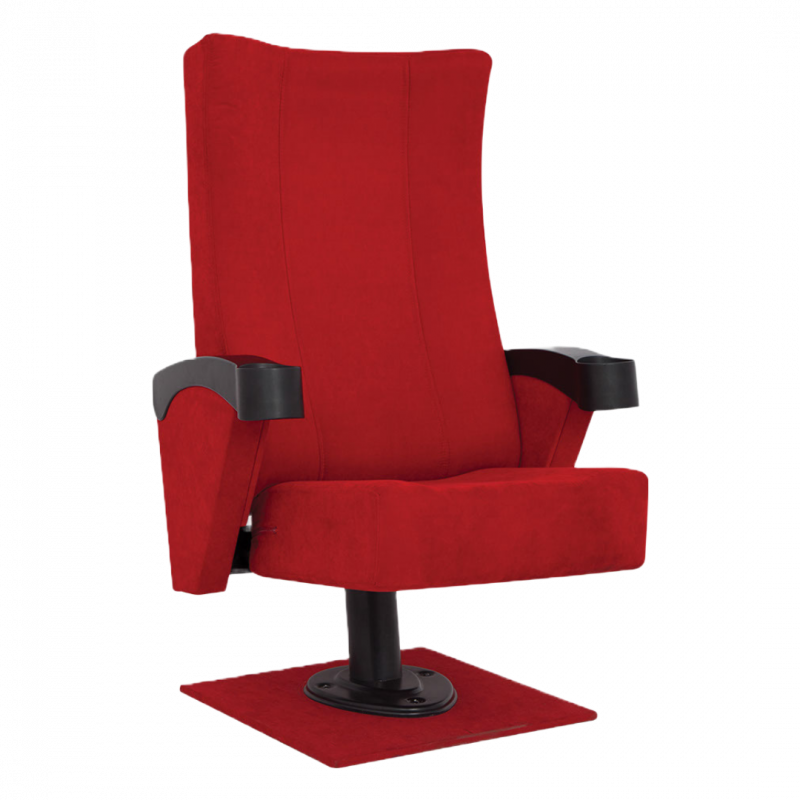 Durability:
Seatment cinema seats are built of high-quality materials that are designed to last. The frames are composed of strong aluminum, and the upholstery is made of a high-quality fabric that is simple to clean and preserve. The cinema seating arrangement is perfect that make attractive to buyers. The chairs are built to resist repeated usage and give years of enjoyable viewing.
Customization:
Seatment provides a diverse choice of cinema seating that may be modified to fit the demands of individual customers. Customers may select from a wide range of colours, materials, and designs that complement the concept and décor of their theatre. The customization choices guarantee that the foldable cinema seats mix nicely with the theater's overall appearance.
Conclusion:
Seatment theatre chairs are designed to make watching movies more comfortable and pleasurable. Seatment cinema chairs are the ideal choice for any theatre project due to its ergonomic design, robust construction, and customisation choices. Seatment is the auditorium seat manufacturer dedicated to offering high-quality goods and great customer service. So why would you settle for anything less? Select Seatment cinema seats to provide your audience with a memorable movie experience.
Read More Content

Cinema Seats (Blog)
Movie Theater Seats (Blog)
Performance Hall Seating (Blog)