When it comes to furnishing an auditorium, selecting the correct seating is critical to providing comfort to the audience. Wooden theatre seats are a popular alternative that combine aesthetics and comfort. This post will go through the Seatment brand's wooden auditorium seats, their characteristics and benefits, and why they are the best choice for your auditorium.
Aesthetics:
Our wooden auditorium seating is the both comfortable and aesthetically beautiful. They are available in a range of designs, colours, and finishes to complement the décor of your auditorium. You can select a design that is traditional or modern based on your preferences.
Comfort:
In an auditorium, audience comfort is critical. Our hardwood auditorium seats include ergonomically constructed backrests and seat cushions for maximum comfort. The wooden conference chairs are large and feature plenty of legroom, allowing the audience to sit comfortably for extended periods of time.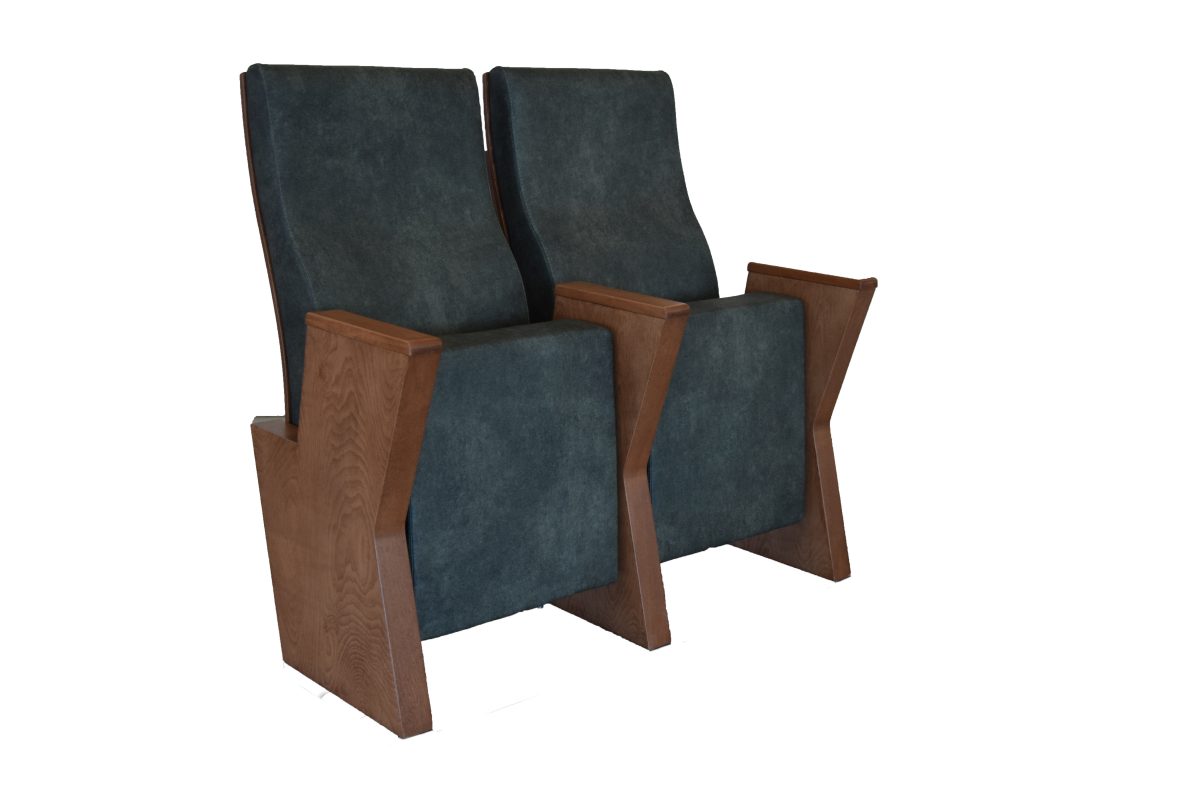 Durability:
Durability is an important consideration when selecting auditorium seating, and our hardwood auditorium chairs are intended to last. The seats are constructed of high-quality wood that is both strong and resistant to wear and tear. Steel brackets reinforce the frames, making them sturdy and stable.
Maintenance:
Maintaining auditorium chairs can be a difficult process, but our plastic auditorium seats are simple to care for. Auditorium seat manufacturer in Turkey plays an important role in the maintenance of products. The seats are coated with a high-quality lacquer that makes them scratch and stain resistant. They may be cleaned with a moist cloth and have their finish restored with frequent polishing.
Customization:
Our brand provides customization possibilities for its wooden armrest auditorium seat. You can match the type of wood, color, polish, and upholstery to the decor of your theatre. Cup holders, tablet arms, and other items can be added to the seats to enhance the audience's experience.
Cost-effective:
Our wooden conference chairs are cost-effective when compared to other seating solutions. They provide an excellent balance of looks, comfort, and durability at a reasonable price. The chairs are made to last, ensuring that you get the most bang for your buck.
Conclusion:
Seatment wooden auditorium seats are an excellent combination of beauty, comfort, and longevity. They are simple to maintain, inexpensive, and may be customised to match the design of your theatre. Choosing the correct auditorium seating is critical to providing a pleasant and engaging experience for your audience. You may be confident in the quality, comfort, and aesthetics of our brand hardwood auditorium seats. Get in touch with us today to learn more about our products and services.
Read More Content
Auditorium Theater Seating (Blog & Product Page)
Auditorium Seating (Blog)
Auditorium Seats Guide (Blog)
Performance Hall Seating (Blog & Product Page)
Theater Chairs (Blog & Product Page)