Movie theaters are the ideal retreat for those in search of an enjoyable evening out. But what makes this experience truly exceptional is the ergonomic and comfortable seating that allows you to kick back and decompress. Turkish cinema chair manufacturer Seatment offers the most comfortable and stylish vip cinema seating for the cinematic experience.
Comfort is the Key.
Comfort should be your top priority when selecting the ideal theater chair. The cinema seating arrangement is designed by it is intended to offer optimum comfort and relaxation for extended periods. With features such as plush padding, adjustable headrests, and footrests, you will feel as though you are sitting on a cloud while viewing your favorite film.
Enhancing the Cinematic Experience
In addition to comfort, design is crucial when it comes to cinema chairs. We offer a variety of vip cinema seating that can complement the décor of any movie theater. It has everything, from contemporary and sleek designs to classic and refined styles.  Turkish cinema chair manufacturer gives high quality products to customers at affordable price. To accommodate your preferences and budget, you can select from a variety of materials, such as leather or fabric.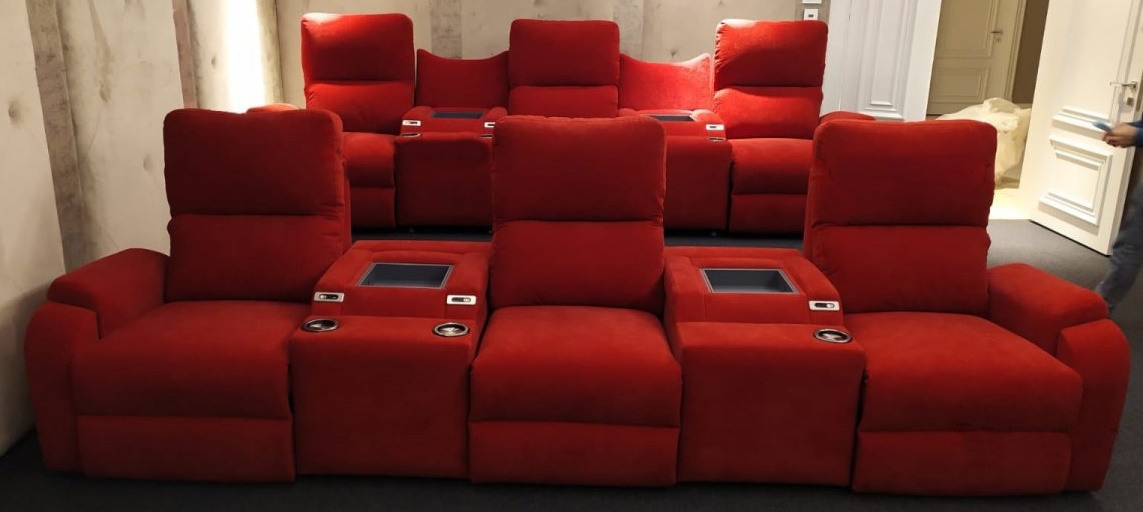 The Perfect Addition to Your Home Theater System
Cinema chairs from Turkey are the ideal addition to your home theater if you wish to create a cinematic atmosphere. They offer advanced features such as recline, massage, and heating, enhancing the comfort and enjoyment of your movie evenings. With these cinema seating arrangement, you can watch your beloved films without sacrificing quality from the comfort of your own home.
Conclusion:
The cinema seating for theater by Seatment are the ideal combination of comfort, design, and functionality. It has you covered whether you want to enhance your movie theater or create a home theater. With these seats, you can recline and appreciate the finest cinematic experience. Why then wait? Visit our website today to find the ideal cinema seating for you.