Do you get tired of watching your favorite sporting events in crowded, uncomfortable stadium seats? Do you yearn to watch the game in style and comfort? There is just one place to go: Seatment VIP Stadium Seating. Our cutting-edge seats combine comfort and aesthetics with convenience and ease of use to provide sports fans with the best possible experience.
Unbeatable Comfort:
Unbeatable it is aware that watching a sporting event can be an exhausting and uncomfortable experience. Because of this, we built our VIP Stadium chairs with your comfort in mind. As you watch the game, you may unwind on our seats thanks to their luxurious padding and movable backrests. Additionally, our seats have built-in cup holders and storage spaces so you can keep your food and beverages nearby.
Premium Design:
In addition to being comfy, our seats for arena also have a contemporary and fashionable look. Your seating experience will be both aesthetically pleasing and comfortable thanks to our VIP Stadium Seating's clean lines and premium materials. Additionally, you may choose the ideal solution to match the colors of your club or your particular style because our auditorium seats come in a variety of colors and designs.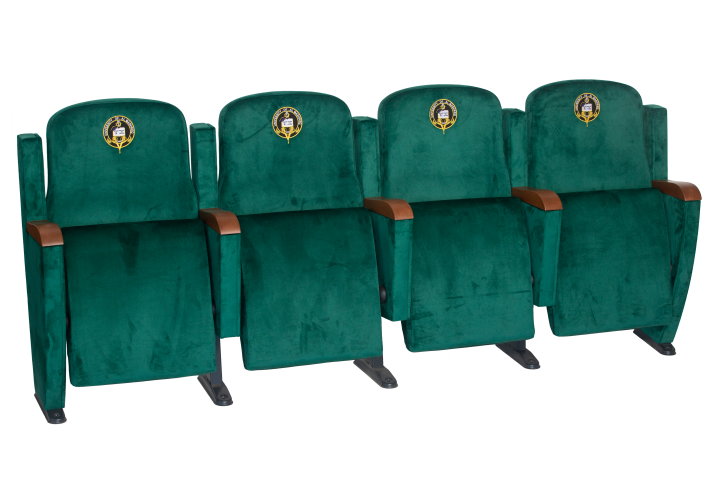 Simple Installation for Stadium Seating:
We are aware that intricate seating arrangements are the last thing fans want to deal with when watching sporting events. Because of this, our VIP seats for stadium are made to be simple to move and install. Our chairs are portable and light, allowing you to quickly arrange your seating and resume watching the game. Turkish stadium seats manufacturer has become popular around the world due to their high-quality product manufacturing.  Additionally, our seats are made to work with a variety of stadium layouts, allowing you to have a VIP experience wherever you are.
Conclusion:
All sports fans should be able to watch their favorite games in comfort and luxury, according to Seatment. Because of this, we created our VIP Stadium chairs to give fans the best possible experience. Our seats are the ideal addition to any athletic event thanks to their unrivaled comfort, superior aesthetics, and simple installation. Therefore, why choose uncomfortable and confined stadium seating when it VIP Stadium seats allow you to watch the game in style?