When constructing an auditorium, it is crucial to choose the appropriate seating. It impacts not only the comfort of your audience but also the aesthetics of your space as a whole. Choosing the correct auditorium seating manufacturer is therefore a crucial choice that should not be taken lightly. With so many options available, it can be difficult to make a choice. However, we're here to guide you through the process and demonstrate why Seatment is your best option for auditorium seating.
Why is it important to choose the correct auditorium seating manufacturer?
Seating in an auditorium is not only about comfort but also about establishing a distinct atmosphere in your venue. The design, color, and manner of the seating can either enhance or detract from the overall aesthetic of the space. Choosing the proper auditorium seating manufacturer in Turkey is therefore crucial. You want to collaborate with a manufacturer that not only provides high-quality seating but also has the ability to create the desired appearance and feel.
What sets Seatment apart from other manufacturers of auditorium seating?
Expertise and Knowledge
It has been a manufacturer of auditorium seating for more than a decade. Their expertise and experience enable them to tailor solutions to your specific requirements. We have the knowledge and expertise to design and implement the ideal seating solution for your venue.
Superior Materials and Artisanship
Our lecture hall seating is durable, comfortable, and long-lasting because the company employs only the highest quality materials in its manufacturing process. Their skilled artisans pay careful attention to every detail, ensuring that each item is flawlessly crafted.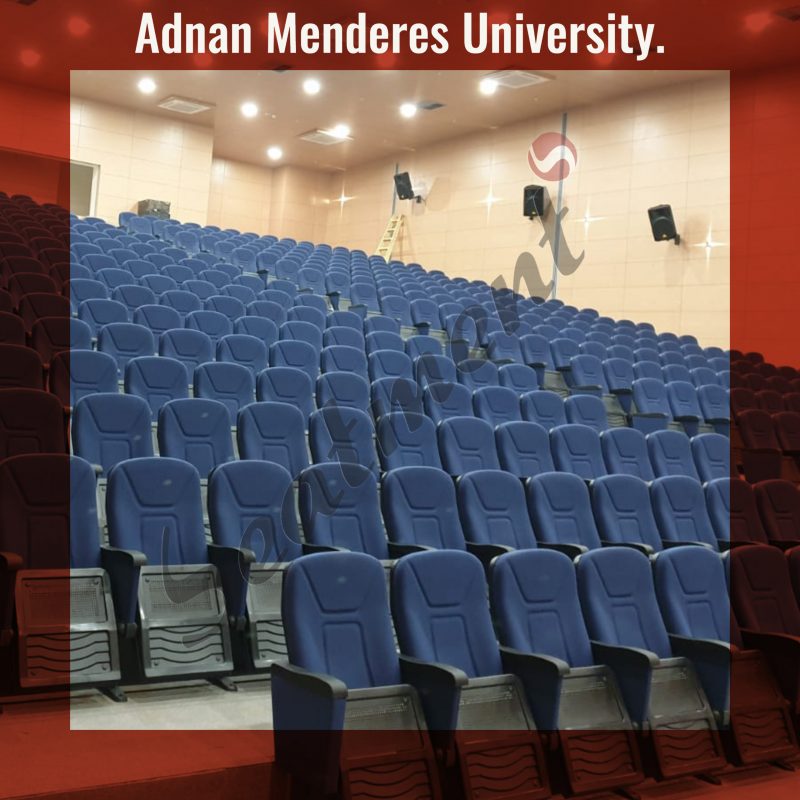 Customization Alternatives
It is aware of the fact that each auditorium is unique. They provide a variety of customization options to ensure that their seating fits your space precisely. We can create the auditorium seating solution that meets your specific requirements, from the color of the fabric to the seating layout.
Customer Support
It takes pride in its exceptional customer service. From the initial consultation to the final installation, they work closely with clients to meet their needs. Price of auditorium seats in Turkey is affordable. Their courteous and knowledgeable staff is always available to answer inquiries and provide guidance throughout the entire process.
Why should your auditorium seating requirements be met by Seatment?
There are numerous options available when it comes to choosing the best auditorium seating manufacturer in Turkey. Nevertheless, we believe it stands out among the remainder. Their expertise, high-quality materials and craftsmanship, customization options, and superior customer service make them the best option for your seating requirements. If you choose it, you'll have peace of mind knowing that you're working with a reputable and experienced manufacturer who will deliver high-quality upholstery that meets your particular requirements.
Conclusion:
When it comes to designing the ideal auditorium, select the best auditorium seating manufacturers. Seatment is the best option for your seating requirements due to its knowledge, high-quality materials and craftsmanship, customization options, and exceptional customer service. Never accept anything less than the finest. Choose it and see the difference for yourself.
Read More Content
Auditorium Theater Seating (Blog & Product Page)
Auditorium Seating (Blog)
Auditorium Seats Guide (Blog)
Performance Hall Seating (Blog & Product Page)
Theater Chairs (Blog & Product Page)