When it comes to theater seats, comfort, durability, and quality are the most important factors to consider. As a theater chairs manufacturer, Seatment understands these requirements and provides customized solutions for its customers.
Wide Product Range for All Needs
Seatment offers a wide range of products that cater to various needs. From theater seating to auditorium seats, Seatment has a solution for every requirement. Additionally, the products are available in different designs, colors, and materials, allowing customers to choose the theater chairs that best suit their preferences and budget.
Customization Options for Unique Projects
Seatment, as a producer of foldable theater chairs, allows clients to tailor the items they need for their projects. Seatment knows that each project is unique and deserves a tailored solution based on her years of business expertise. As a result, the firm offers customization options that enable consumers to personalise their theater seats to their unique requirements.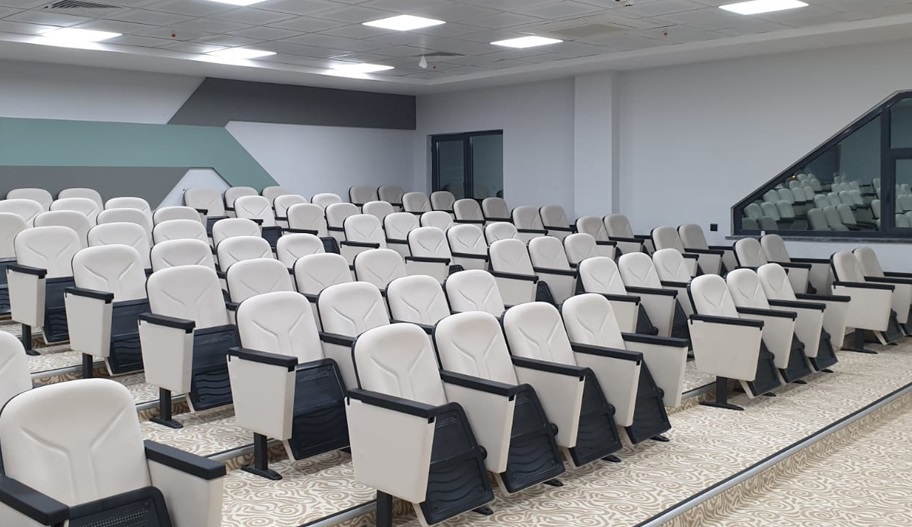 Comfort and Durability: Our Top Priorities
Seatment believes that theater seating should be both pleasant and long-lasting. Our products are built to last for many years, especially in high-traffic regions. The price of theater seats is low and in the range of customers. We created and are constantly improving our goods to guarantee that they satisfy the highest levels of comfort and durability.
Exceptional Service and Support
Seatment understands how essential our clients' initiatives are to them. As a result, we thoroughly assess each project and recommend the best options. From product selection through installation, our team of specialists is always accessible to give great service and support to our customers.
Conclusion
Choosing the right theater chairs manufacturer is crucial to the success of any project. As a leading theater seats manufacturer, Seatment offers a wide range of products that cater to various needs. With customization options, exceptional service and support, and a commitment to comfort and durability, Seatment is the perfect partner for any project. Contact us today to learn more about our products and services.