As the owner or management of a venue, you understand the importance of providing guests with the proper seating to ensure their comfort and enjoyment. When it comes to auditorium seating, the addition of tablet limbs can provide a practical and convenient solution. This article will explain why Seatment Auditorium Seating with writing table is superior to the competition and the best option for your venue.
Comfort and Durability Beyond Compare
Our auditorium seating with Tablet Arm is constructed with the comfort and longevity of your visitors in mind. The seats are constructed from high-quality materials that provide ample padding and support, allowing your visitors to sit comfortably for extended periods. Additionally, the seats are constructed to withstand extensive use and are simple to clean, making them a practical and cost-effective option for any venue.
Innovative Tablet Arm Design
The innovative design of the tablet arm is one of the most notable characteristics of our conference seating with Tablet Arm. The tablet arm is entirely adjustable, allowing guests to position it according to their preferences for maximum comfort and convenience. Additionally, the tablet arm is constructed of enduring and easy-to-clean high-quality materials. Additionally, the tablet arm can be folded up and out of the way when not in use, providing additional space for visitors to move.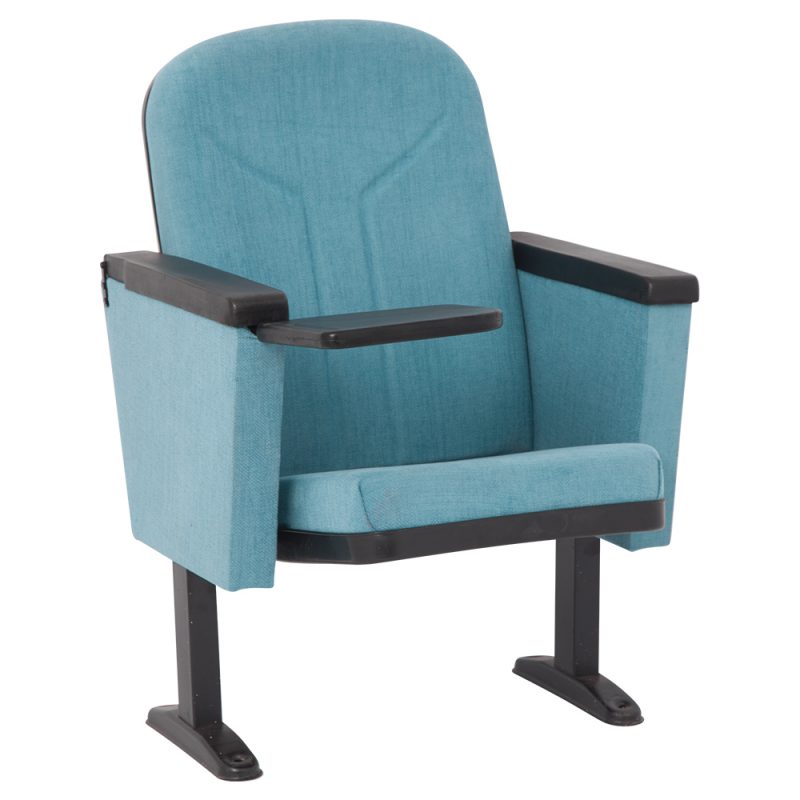 Variable Alternatives
We recognise that each venue has its own characteristics and seating requirements. In light of this, we offer customizable options for our lecture hall seats with tablet arm. You can select from a variety of colours and materials to complement your venue's aesthetic. In addition, you can customise the number of seats per row and the overall seating layout to meet the requirements of your venue.
Customer Service Beyond Compare
At it, we take great pride in providing exceptional customer service. We recognize that purchasing university seats can be a substantial investment, and we want you to be completely satisfied with your purchase. Our knowledgeable and friendly customer service team is always available to answer any concerns you may have and offer assistance throughout the entire purchasing process. Buyers contact with lecture hall chair manufacturer in Turkey for high quality products at affordable price.
Conclusion:
Seatment's superior comfort and durability, innovative tablet arm design, customizable options, and exceptional customer service distinguish it from the competition when it comes to auditorium seating with tablet arms. Our Auditorium Seating with writing table is the optimal choice for your venue if you want to provide the best possible seating experience for your visitors.