Are you looking for the ideal seating option for your auditorium? Look no further than it, auditorium seat manufacturer in Turkey is one of the best option for buyers. We believe that comfort and quality are essential for an unforgettable experience. As a result, our chairs are created with the audience as well as the venue in mind.
Comfort reigns supreme
It recognises the significance of providing a comfortable auditorium seating option. As a result, all of auditorium chairs from Turkey are built with the most advanced ergonomic technology, allowing your audience to sit back and relax for the duration of your event. To ensure optimal comfort and durability, we employ only the highest quality materials in our seats, from the cushioning to the fabric.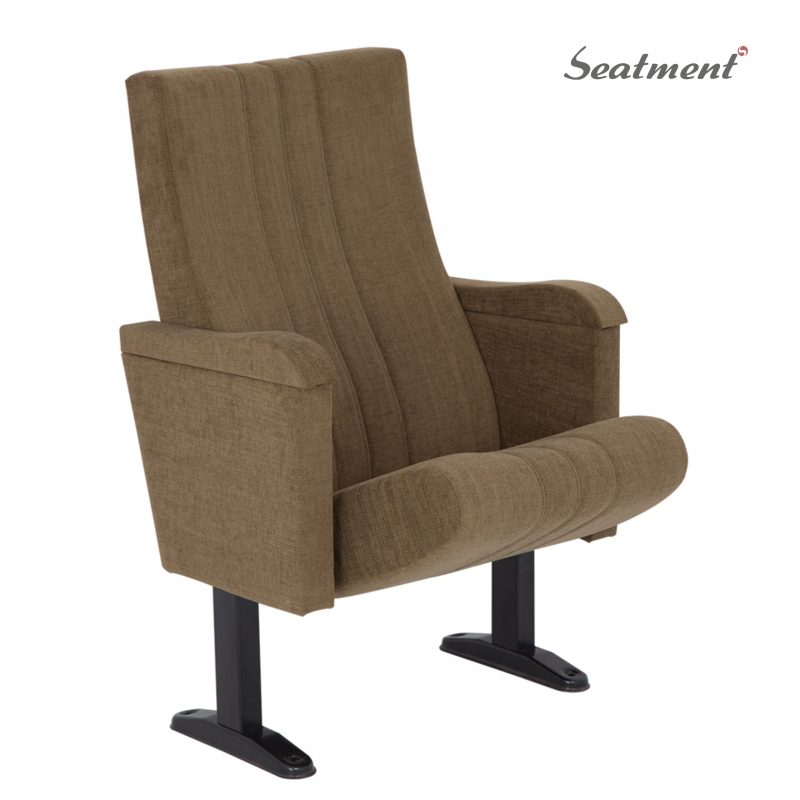 Solutions That Can Be Customised
Every auditorium is different, and we believe your auditorium seating solution should be as well. As a result, we provide adjustable options for all of our seats. We collaborate with you to build a seating solution that is both useful and visually appealing, from the colour and fabric to the seat back and armrests. Our skilled staff will work with you every step of the way to guarantee that your seating solution fulfils all of your requirements.
Design that is aesthetically pleasing
We understand that the aesthetics of your auditorium are just as important as the comfort of your seating. That is why we design our auditorium seating arrangement with aesthetics in mind. To guarantee that your seating solution merges perfectly with the overall design of your venue, we provide a wide choice of colours and finishes, from classic to contemporary.
Unrivalled Quality
We believs that quality is essential. As a result, we exclusively use high-quality materials and cutting-edge manufacturing procedures to make our Upholstered seats for auditorium. We are dedicated to offering the greatest product possible to our consumers, and we back up our work with a thorough warranty.
Price Competition
We understand that every company has a budget to work with. As a result, we provide competitive pricing on all of our seats for auditorium. We believe that comfort, quality, and aesthetics should be affordable to everyone, and we work hard to keep our prices as low as possible.
Conclusion:
Seatment is the best auditorium seat manufacturer in Turkey. We are convinced that we can supply you with the ideal seating solution for your venue due to our emphasis on comfort, personalization, aesthetics, quality, and cost. Don't settle for less than the best; choose us for all of your seating requirements.
Read More Content
Auditorium Theater Seating (Blog & Product Page)
Auditorium Seating (Blog)
Auditorium Seats Guide (Blog)
Performance Hall Seating (Blog & Product Page)
Theater Chairs (Blog & Product Page)