Cinema seat is the general name of the seats used in cinema halls. In addition to the fixed cinema seat or the foldable cinema seat, recliner seats are becoming more and more popular. As a cinema seats manufacturer Seatment, we manufacture recliner cinema seats as well as standard cinema seats.
Traditional cinema seats are typically offered as fixed or foldable. They usually have cup holders. Traditional cinema seats are great for people looking for a classic cinema experience. They are more affordable than VIP movie theater seats.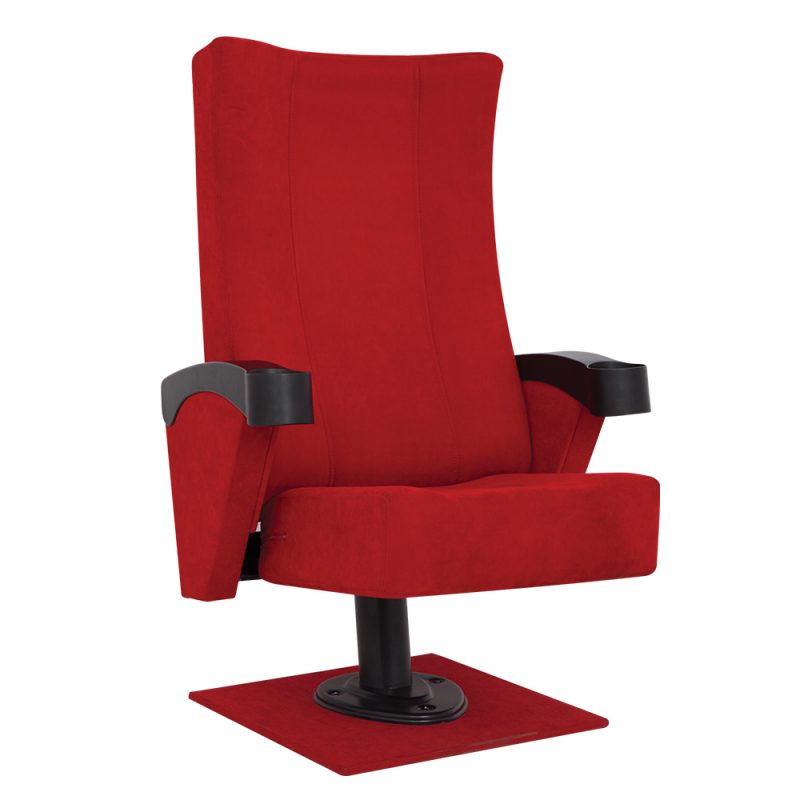 Nowadays, recliners are more preferred in VIP movie theaters. You can examine Seatment's VIP cinema seat models. In addition to cup holders, these VIP seats have many additional features such as USB ports, massage feature, tray tables. Seatment's VIP movie theater seats are fully customizable in terms of functional features as well as the choice of colour, fabric or leather type.
Being comfortable in movie theater seats is one of the requirements to please the audience. Who wants to watch a movie on an uncomfortable seat? Many movie theater seats contain more foam and have a better structure, unlike regular seats.
No matter what kind of movie theater seat you choose, you should analyze the size of the theater and audience expectations well. Cinema seating is an important decision and investment. Changing it later creates additional costs.
As Seatment, the manufacturer of movie theater seats and VIP Recliners, we produce the most suitable models for your project. We assist you in choosing the most suitable color, model and fabric type for your project. You can click on the links below for cinema seat models, VIP cinema seat models.
Read More Content

Cinema Seats (Blog)
Movie Theater Seats (Blog)
Performance Hall Seating (Blog)