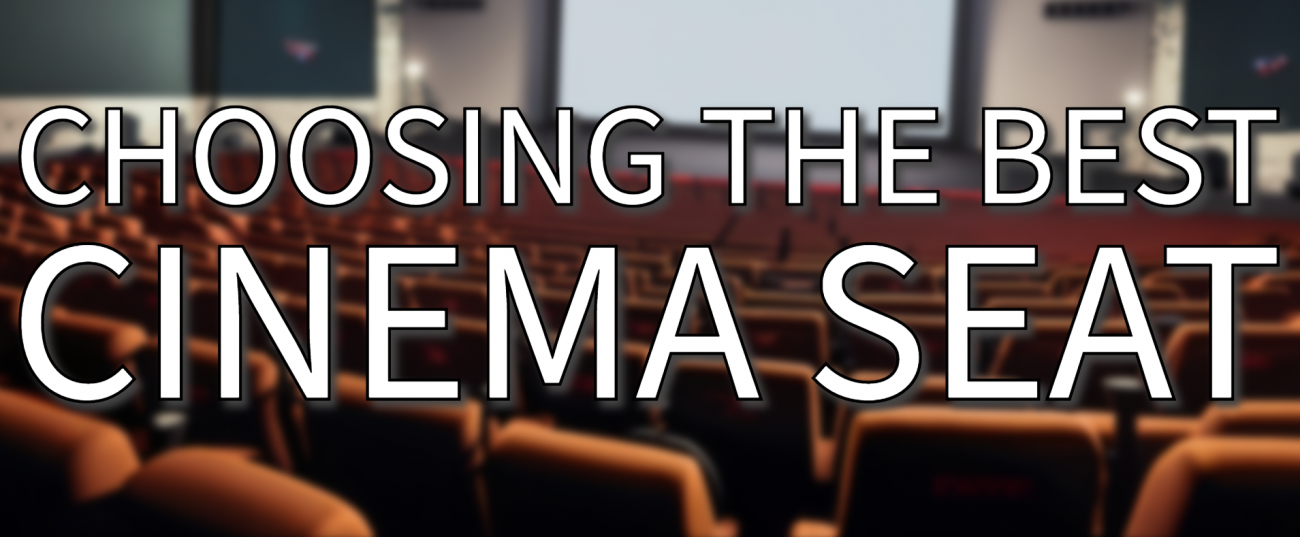 Cinema seats are interesting with their comfortable structure and stylish design. Unlike other seats, they may have a cup holder in the armrests.
This article can be a good guide if you do not yet know which type of seats you want to buy for cinema seating. In this article, we will provide information about non-motorized, standard cinema seats. For information about recliners, please visit our blog.
Table Of Contents
Choosing The Best Cinema Seats
Comfort, material quality, design, and budget are the main criteria for choosing the right cinema seat.
When you pay attention to these seemingly simple criteria, you will make a more accurate decision for your movie theater project. You will save both time and budget.
Comfort in Cinema Seats
Comfort is the first priority in movie theater seats. A user who comes to relieve the tiredness of the day never wants a bad seating experience. In addition, feeling a pain in your back in the middle of the movie can ruin your movie enjoyment.
The sponge is not the only thing that provides comfort. In addition to the sponge, the armrest and back design of the cinema chair should also be aimed at increasing user comfort. It is preferred that the inner sides of the armrests are also upholstered and that the user's arm and elbow rests are not hard.
The density of the sponge used in production can be an important criterion. A seat that looks soft and comfortable may collapse after a few months. The only way to prevent this is to make sure of the density of the sponge.
Video
Material Quality in Cinema Seats
Material quality determines both comfort and cost.
Plastic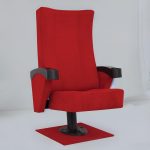 Cinema seat manufacturers manufacture many materials in order to appeal to every budget. Plastic is usually the most preferred raw material.
However, this point should not create confusion, because the main structure of the chair is made of metal.
Plastic is used in the back, bottom, and armrests of the theater chair. Due to its malleability, a wide variety of design and aesthetics are offered in plastic cinema chairs.
As expected, seats made of plastic have the most affordable prices. For this reason, it is often used in conference hall seats, auditorium seats, and lecture hall seats.
Wood
Wood is also a raw material generally used in cinema seats. Wood, which offers an aesthetically good appearance, is loved by users. It is used more frequently in cinema chairs.
It does not offer a process as easy as plastic in terms of shape ability.
With a wide range of varnish color options, it makes it easy to choose the ideal colors for movie theaters.
Wooden cinema seats are more expensive than those made with plastic. What makes the price difference here are raw material price differences and labor costs.
Wood, which gives good results in long-term use, is also liked by users in terms of design.
Since comfort is at the forefront in cinema seats, products with upholstered armrests may be a better option.
Upholstered Cinema Seats
Upholstered cinema seats are models with upholstered armrests as well as seating and reclining parts. The best alternative in terms of comfort is fully upholstered cinema seats. Of course, the quality and density of the upholstery material used are important.
Since upholstered cinema seats are not as easy to clean as plastic and wood, you can hire a professional cleaning company periodically.
To summarize, if you want to find the best theater seat, you need to decide which material is a better alternative for you. To simplify, ask yourself the following question: Am I looking for an affordable theater seat or a theater seat that makes the audience feel more premium?
Design in Cinema Seats
Design is one of the things that attracts users to a movie theater. While being stylish and modern in appearance, functionality with additional apparatus such as cup holders is also important for cinema chairs. While theater seats do not have cup holders, seats used in cinemas often do.
Since plastic is a raw material that can be shaped more easily, it is often preferred in cinema armrests.
Budget
Before making the final decision for your movie theater project, you need to make sure that budget planning is done. This will save time.
If you have a low budget, you will waste your time searching for a premium theater seat with dense foam and wooden armrests.
Let's say you have a budget of $60,000 for seats and you need 500 seats. 60,000/500 = 120USD, so the price of a cinema seat including shipping, taxes, and assembly should not exceed 120USD. By pre-calculating the tax regulations and average shipping costs in your country, you can easily find the target price. You can get product recommendations from cinema seat manufacturers based on this target price. Companies that offer auditorium seating and theater seating solutions can save you time by offering alternatives that fit your budget.

Final
This simple-sounding information will come in handy when you need to make a purchase decision. For more detailed articles about cinema seats, visit our blog. We will share many articles such as the importance of fire retardant fabrics and important points in fabric selection in an understandable way on our blogs. So we hope you have the best purchase experience!