As a sports fan, nothing is more thrilling than witnessing your favorite team win in front of a raucous crowd. However, long hours of reclining on hard, uncomfortable chairs can dampen the experience. Investing in the proper stadium seating is therefore essential for your comfort and enjoyment. This article will guide you through the most essential considerations when selecting the best stadium chair from Turkey for your needs.
Comfort is Vital
When it comes to stadium seating, comfort should take precedence. The last thing you want is for a sore back or aching buttocks to distract you from the game. Consider chairs that are padded, provide adequate lumbar support, and are tailored to your body type. As they are designed with your comfort in mind, our stadium seating arrangement are a wonderful option.
Quality and Stability
Because stadium chairs are an investment, they must be constructed to last. Consider purchasing chairs with aluminum or steel frames and high-quality fabric upholstery. Our stadium seating are constructed from superior materials, assuring their durability and longevity.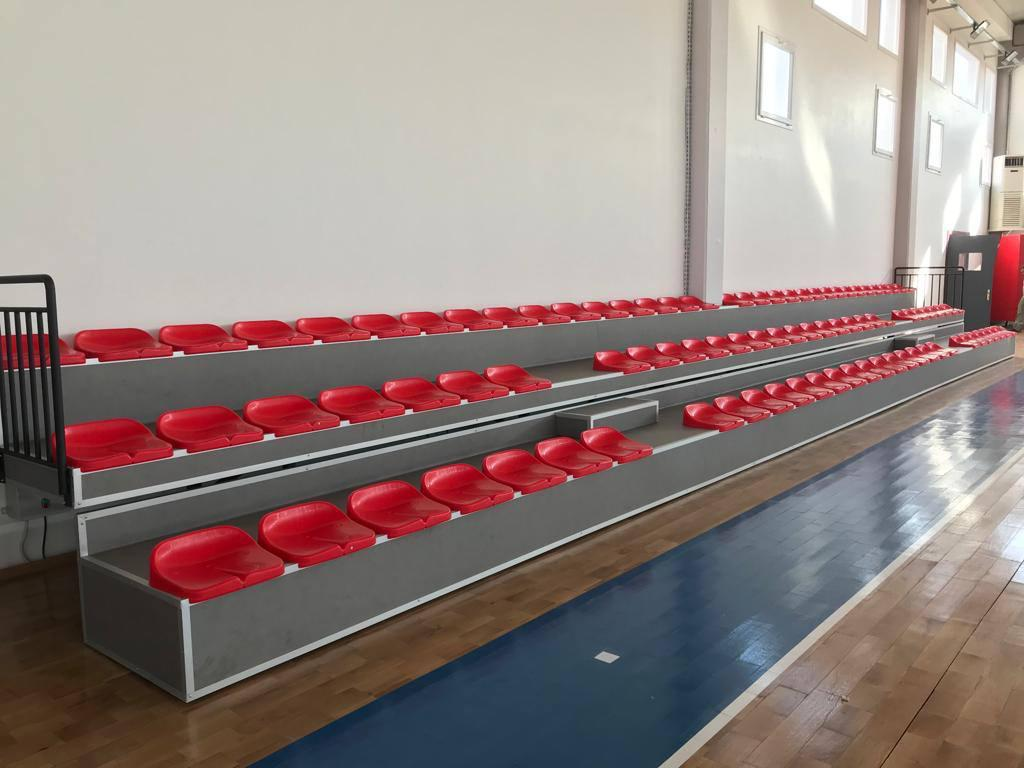 Portability
Portability is an essential factor to consider if you are a sports fan who travels to different stadiums. Consider purchasing chairs that are lightweight, portable, and include a carrying case. Stadium chair manufacturer provides high quality products to customers at affordable price. With foldable designs, Seatment stadium chairs are designed to be portable and simple to transport.
Fashion and Design
Although comfort and durability are essential, you also want an attractive stadium seating arrangement. It provides a variety of fashionable designs that not only provide comfort but also enhance the aesthetic appeal of one's surroundings.
Conclusion:
Comfort, durability, portability, and aesthetics are crucial considerations when selecting stadium chairs from Turkey. With Seatment stadium seating, everything is possible. Their selection of premium chairs offers the ideal combination of comfort, durability, portability, and aesthetics. Whether you are a sports fan who travels to different stadiums or someone who prefers to view games from home, purchasing our stadium seating is a wise investment.