Are you tired of renting expensive and uncomfortable seats for your events? Look no further than Seatment's foldable auditorium seats! Our seats are designed to provide comfort and convenience to event organizers and attendees alike. In this article, we will explore the benefits of Seatment's foldable auditorium seats and why they are the perfect solution for any event.
Comfortable and Ergonomic Design
Seatment's foldable auditorium chairs are ergonomically and comfortably constructed. Our seats include a curved backrest and contoured seat for optimal comfort and support over long periods of time. The auditorium seats from Turkey also have a cup holder and an armrest, allowing visitors to relax and enjoy the event.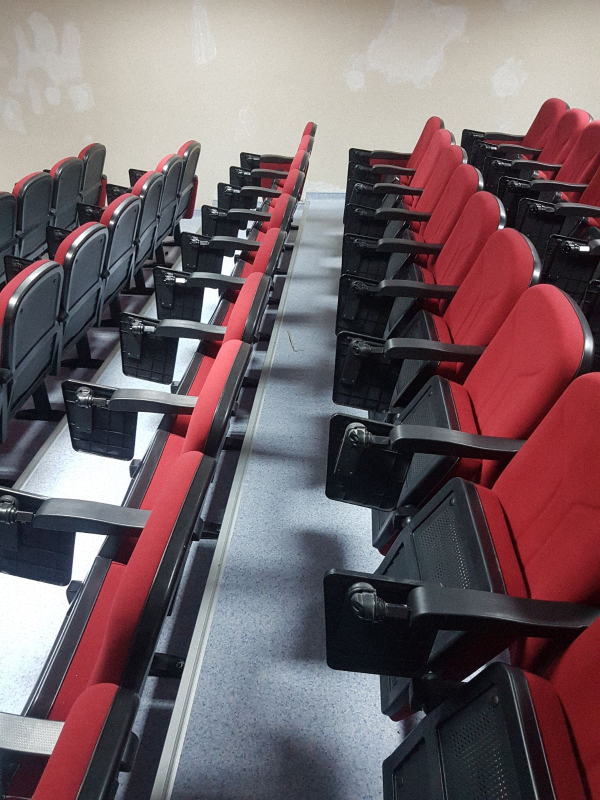 Space-saving Design
Managing space is one of the most difficult difficulties that event organisers encounter. Seatment's folding auditorium seating is meant to save space, allowing for more people in the same amount of area. Auditorium seat price is affordable for buyers. When not in use, the chairs may be folded and stowed, allowing for simple event setup and deconstruction.
Durable and Easy to Maintain
Seatment's foldable auditorium chairs are comprised of high-quality, long-lasting materials. Our auditorium seats are built to last and can tolerate spills and stains, making them simple to maintain and clean. The seats are also scratch and scuff resistant, so they will look excellent even after years of usage.
Customizable Options
Seatment's foldable auditorium seats are available in a number of colours and materials, making it simple to fit the theme or branding of your event. Auditorium seat manufacturer provides one of the best product design to customers. To add a particular touch to your chairs, we also offer customization options like as embroidery and printing.
Conclusion:
Seatment's foldable auditorium chairs are ideal for any occasion. Our chairs are comfortable, convenient, and long-lasting, as well as space-saving and adaptable. You can be confident that your audience will have a pleasant and delightful time at your event with Seatment's foldable auditorium seats. So, why delay? Get in touch with us today to begin arranging your next event using Seatment's folding auditorium seats. Click here to reach Seatment's products.
Read More Content
Auditorium Theater Seating (Blog & Product Page)
Auditorium Seating (Blog)
Auditorium Seats Guide (Blog)
Performance Hall Seating (Blog & Product Page)
Theater Chairs (Blog & Product Page)