Are you fed up with uncomfortable and unstable seating in reception areas? We recognize the inconvenience and distress that customers and visitors endure in crowded areas. Therefore, waiting seats manufacturer at Seatment has developed the ideal solution: Fixed Waiting Seats. These seats offer convenience, durability, and comfort in any reception area.
Sturdy and Durable Design:
Sturdy and long-lasting construction: waiting chairs from Turkey are constructed from the highest quality materials, making them sturdy and long-lasting. With a maximum weight capacity of 300kg, our seats can accommodate individuals of any size. They are also resistant to wear and strain, making them ideal for high-traffic areas.
Comfortable Seating:
The fixed auditorium seats at it have been designed with the convenience of the customers in mind. To ensure optimum comfort during extended waits, our seats are constructed with high-quality foam and upholstered in breathable, plush fabrics. The seats' ergonomic design provides ample back support and encourages good posture, thereby averting back pain and other associated problems.
Space-Saving:
The streamlined and compact design of our fixed waiting seats allows them to fit into any waiting area without taking up excessive space. They can be arranged in a straight line or curved around corners to maximize chairs for auditorium capacity in any reception area.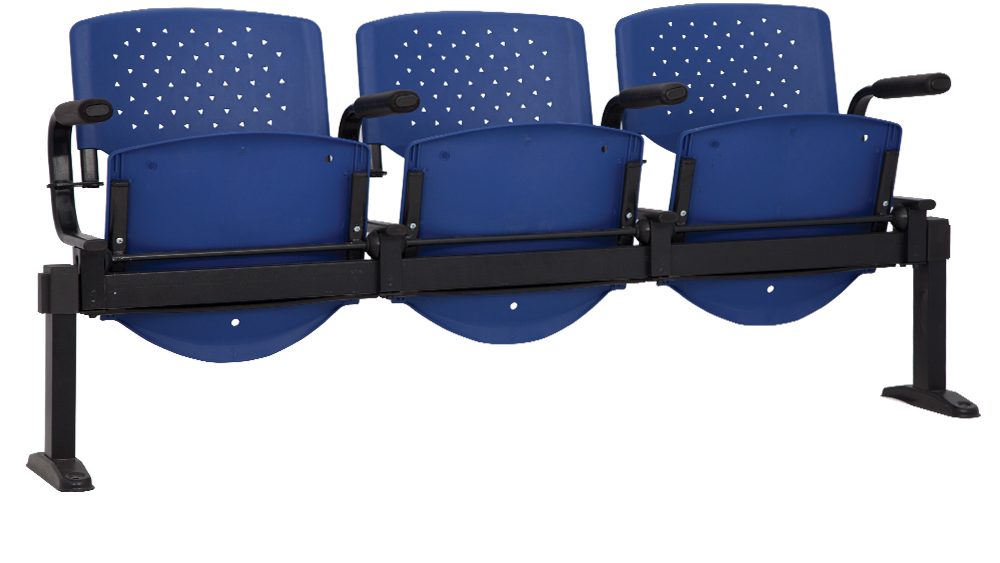 Easy to Clean:
Our fixed reception area seats are simple to clean and maintain. Waiting seat supplier provides all design of products to customers at affordable price. The upholstery material is resistant to stains and can be wiped clean with a damp cloth, making it suitable for high-traffic areas.
Conclusion:
The fixed auditorium seats from Seatment are the optimal solution for any reception area. They are designed with longevity, comfort, space efficiency, and maintenance convenience in mind. Their sleek and contemporary design will enhance the appearance of any reception area. Choose fixed waiting chairs from Turkey if you need a comfortable and functional seating solution for your waiting area.