Looking for versatile and comfortable seating options for your business or event? Look no further than retractable seating, a revolutionary option that provides numerous advantages for both indoor and outdoor venues. In this article, we will examine the benefits of retractable seats and why Seatment is the market leader in this category.
What is Folding Seating?
Stadium seats refer to seating units that can be folded away readily when not in use, allowing for a more adaptable space. It's common to find retractable seating in stadiums, theaters, auditoriums, and other event venues, but it's also gaining popularity in restaurants, eateries, and other businesses seeking to maximize space.
Advantages of Retractable Seats
Retractable seats can help you maximize your space by allowing you to fold away your seating units swiftly and easily when they are not in use. This is especially beneficial in venues with limited space.
Seating that is retractable enables you to adapt your space to your requirements. Whether you are hosting a large event or need additional space for a meeting, bleachers can offer the flexibility you require.
Chairs for stadium can be as comfortable as conventional seating. Numerous retractable seating units include padded seats and backs to ensure that your visitors are comfortable and supported.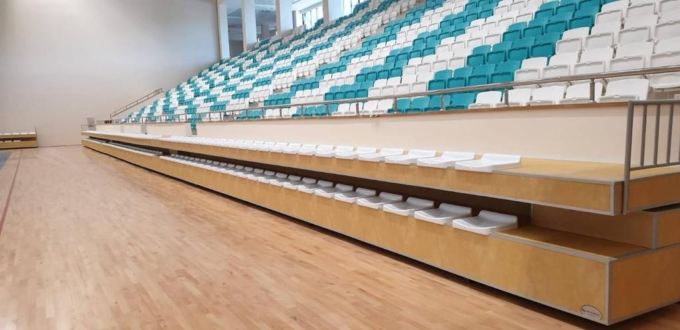 Why Choose Seatment Folding Seating?
Seatment is a prominent stadium chair manufacturer, renowned for their superior products and customer service. Here are several reasons to select it:
We offer an extensive selection of retractable seating options, including options for indoor and outdoor venues, as well as options for various categories of events.
Our retractable seating can be tailored to meet your particular requirements. It can work with you to develop the ideal seating solution, regardless of the number of seats required or the desired color or style.
Our products are renowned for their durability and exceptional quality. Their stadium chairs components are constructed to last, maximizing your return on investment.
Conclusion
Consider Seatment's retractable seats if you need a flexible and comfortable seating solution for your business or event space. It is an industry leader in retractable seating due to their extensive selection of options, adaptable solutions, and superior quality. Whether you want to maximize space or create a more adaptable atmosphere, Stadium seat is the ideal solution.