Sometimes details can save you from significant costs. Paying attention to some critical points when choosing an auditorium seat creates a smooth process.
Maybe the title of this article may seem very ordinary to you. However, sometimes not paying attention to salient details can result in a bad experience. For this reason, we recommend that you read our article carefully until the end.
Table of Contents
3 Things to Consider When Choosing an Auditorium Seat
The Durability of An Auditorium Seat is a Long-Term Investment!
What is an auditorium seat?
An auditorium is a room or hall built to allow audiences to watch performances. Auditorium seats are the general name of the seats used in all auditoriums such as cinemas, theaters, and conference halls.
3 Things to Consider When Choosing an Auditorium Seat
Pay attention to the following 3 issues to make the right decision.
1- Comfort
2- Design
3- Durability
Sometimes visuals are not enough to understand a product. You can't understand the comfort of a chair without testing it.
A chair that looks stylish in the images may not be a good alternative for the design of your theater hall. Not examining the color details thoroughly and ignoring the tonal differences may reveal annoying details for your theater seating project.
You will never find a manufacturer who says "My product is not durable at all, it will break at the slightest impact".
Let's explain these 3 topics in more detail and useful ways.
Comfort in Auditorium Seating
Imagine yourself as an audience. You have spent a few hours watching a show and you want to enjoy it.
But a few minutes after you sit down in your seat in the theater, you feel a pain in your back. For the rest of the show, you have to change your sitting position frequently. How can you focus the show?
If you are a procurement professional, you must have an eye for detail. Never make a purchase based only on cost. Don't undermine trust in your next projects just for the sake of finishing a project with a lower budget.
What makes an auditorium seat comfortable is not only the dense foam structure. Besides the foam, the components of comfort are the seating position, the height of the armrests, and the type of material on the armrests.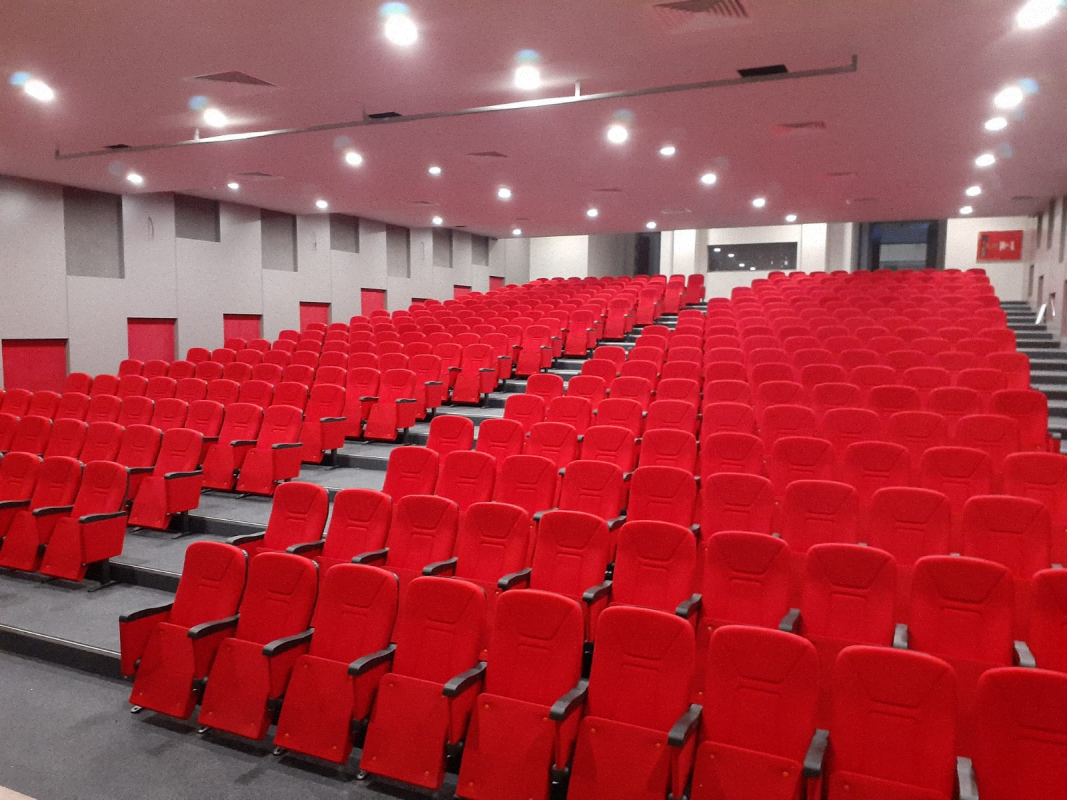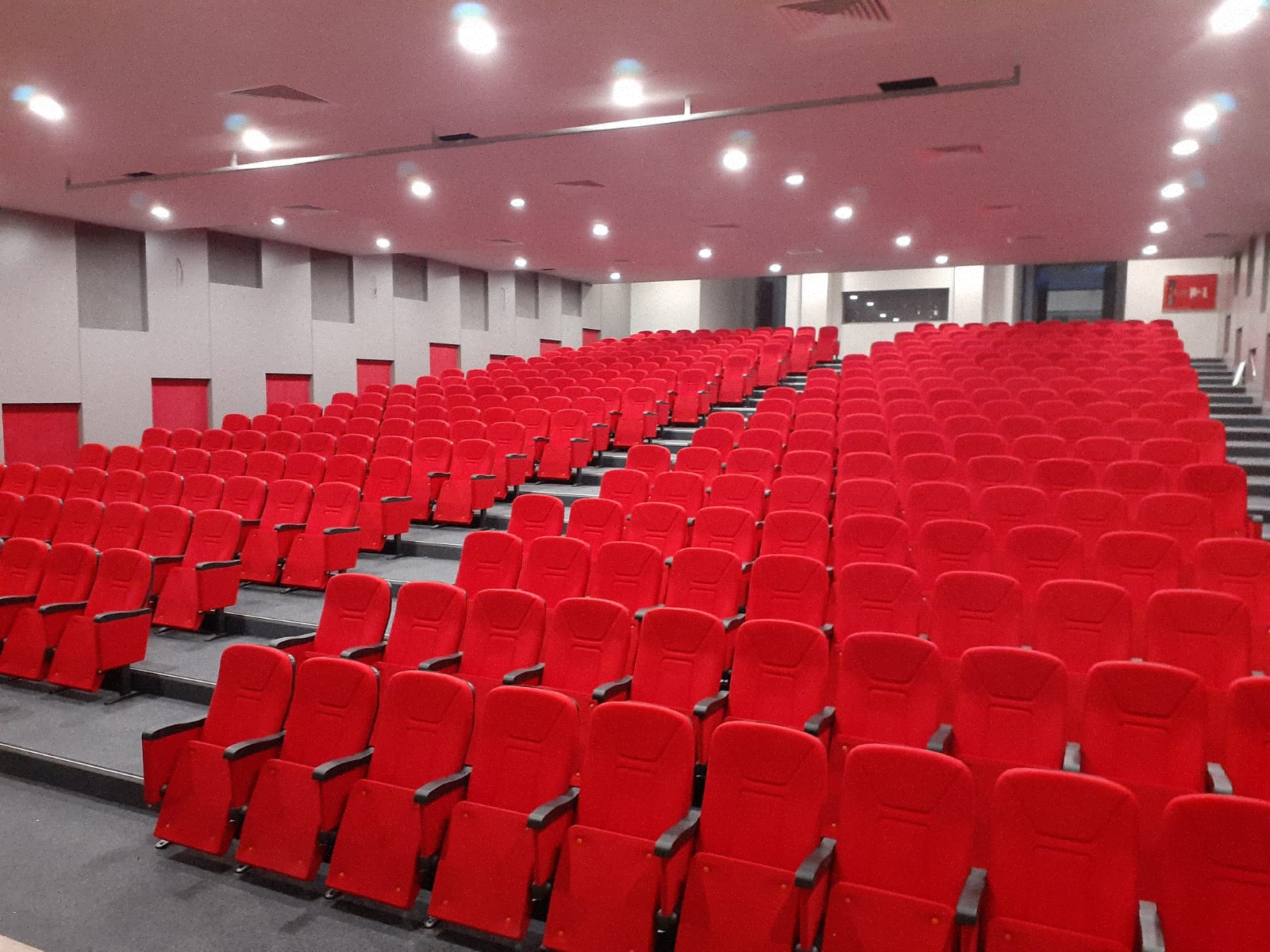 Before making a purchase decision, always go to a theater and test the seating experience as a user. Take notes and share your ideas with the manufacturer of auditorium seating solutions.
Design
Think about your favorite shirt. Your shirt may be a very stylish garment for you. But you cannot wear that shirt to every event. Think of the seats used in auditorium halls in the same way.
A seat that looks great in product images may not match the carpet tiles or curtains you use in your cinema or theater hall. Even if the color of the walls and the color of the chairs are very close to each other, the tone difference between them can make you unhappy.
Armrests are complement of the chairs. Choosing the design of the armrests, the color and shape of the material used will add a premium atmosphere to the environment.
The most basic thing that makes it easier for you to make a good choice in terms of design is to request a sample chair and examine it in detail.
The Durability of An Auditorium Seat is a Long-Term Investment!
Let's say you bought the most comfortable and stylish seat. So what does it matter if you encounter a broken armrest or a torn fabric after a few months?
The raw material used in armrests can be plastic, wood, or just upholstered. When it comes to durability, wooden armrests are generally preferred. Although theater seats with wooden armrests are relatively higher in cost, they will not let you down in the long run.
As Seatment, we trust the quality of our products. By maximizing our product quality with continuous information sharing with our raw material suppliers, we offer our customers products that will be used for years.
Final
When choosing a good auditorium chair, pay attention to comfort, design, and durability and you will have products that will accompany you for many years. To make the best decision, request samples from auditorium chair manufacturers. Visit their factories and inspect their production lines.
Don't forget to explore our website for more informative content!
Read More Content

Cinema Seats (Blog)
Movie Theater Seats (Blog)
Performance Hall Seating (Blog)