As ardent theatregoers, we understand that a comfortable seat makes all the difference when it comes to appreciating a performance. It has designed its auditorium seats with both comfort and aesthetics in consideration. In this article, we will examine Seatment Auditorium Seats and the reasons why they are a top option for venues seeking to provide patrons with an exceptional seating experience.
Luxurious Seating for an Extraordinary Experience
When it comes to designing auditorium seating, comfort should take precedence. Our seats are ergonomically designed with high-density foam cushions that offer sufficient support for long periods of seating. The seats' contoured backs conform to the natural structure of the body, ensuring that all users have a pleasant experience.
Our seats are designed to reduce disturbance in addition to providing comfort. Auditorium chair manufacturer Seatment in Turkey has become popular due to his high-quality manufacturing of products. The seats have a sturdy structure and high-quality upholstery that muffles any movement-related noise. This enables patrons to move in their seats without disturbing those around them, allowing them to become fully immersed in the performance.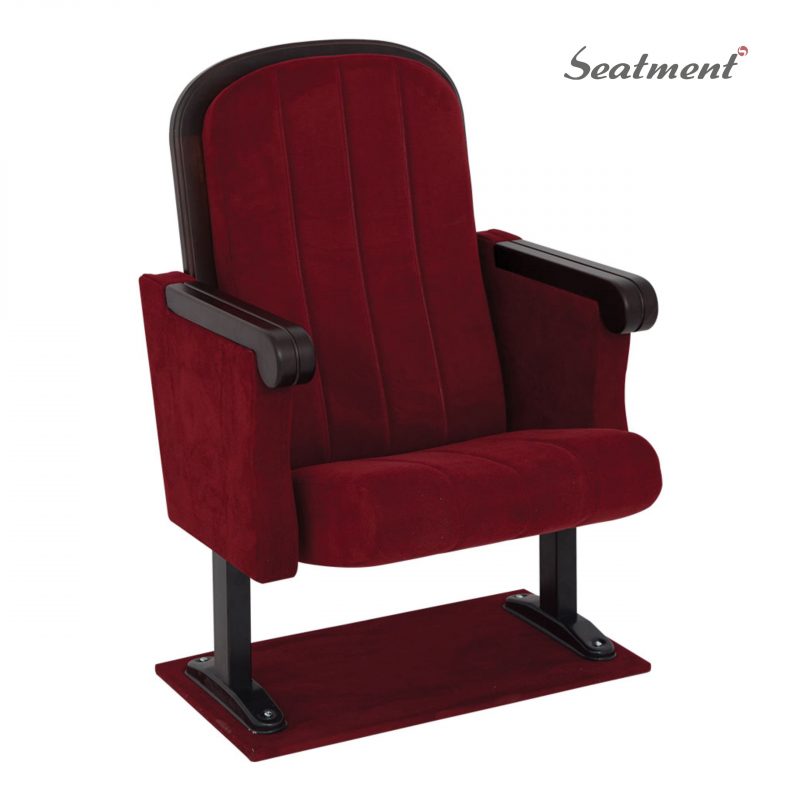 Elegant Design to Complement Any Location
We recognize that the aesthetics of a venue are just as important as its seating comfort. Because of this, we offer a variety of styles and hues. Whether you prefer a traditional or contemporary style, our conference seats can be modified to meet your requirements.
The sleek and elegant design of our seating contributes to the aesthetics of the venue as a whole. The seats are upholstered with durable and easy-to-clean fabrics of superior quality. This indicates that they can withstand intensive use and retain their appearance for many years.
Options that allow for maximum adaptability
We recognize that every venue has specific requirements. Because of this, we provide a variety of customizable options to ensure that our auditorium seats satisfy the requirements of each venue. From seat dimensions and depths to armrests and cupholders, we can tailor our seats to the specific requirements of any venue.
Additionally, our seats are designed to be simple to install and maintain. This means they can be installed swiftly and without difficulty, and require minimal maintenance throughout their lifetime.
Conclusion
It is committed to providing consumers with stylish and comfortable seating options for their venues. Our auditorium seats are created with both elegance and comfort in mind, providing our patrons with an exceptional experience from beginning to end. Seatment Auditorium Seats are a top choice for any venue seeking to provide patrons with an exceptional seating experience. They feature a variety of customizable options and are simple to install and maintain.
Read More Content
Auditorium Theater Seating (Blog & Product Page)
Auditorium Seating (Blog)
Auditorium Seats Guide (Blog)
Performance Hall Seating (Blog & Product Page)
Theater Chairs (Blog & Product Page)