Seating is important when it comes to establishing a comfortable and engaging setting for your audience. Choosing the correct auditorium seats can have an impact on your audience's overall experience. Wemunderstands the importance of offering comfortable seating arrangements for a number of settings, which is why we provide a choice of auditorium seats for sale to meet your requirements. This post will go over how Seatment's auditorium chairs can improve your audience's comfort.
Comfortable Seating:
Our wholesale auditorium seats are created with the comfort of the audience in mind. Our seats have deep cushioning that gives ideal support and relaxation for long periods of time. We recognize that sitting for an extended period of time can be difficult, which is why we make sure our auditorium seating is as comfortable as possible. Furthermore, our seats are upholstered with high-quality fabric, which not only improves the look but also provides a comfortable feel.
Customizable Options:
At it, we recognize that every location has individual seating requirements. As a result, we provide adjustable alternatives for our wholesale auditorium chairs. You can select from a variety of colors, materials, and designs to complement the aesthetic of your location. Our team of specialists can assist you in selecting the finest alternatives to meet your needs. In addition, you can select best auditorium seat manufacturer in Turkey than other countries in the world.
Durability:
Our auditorium seats are designed to last. Our auditorium seats price is affordable for every buyers. We employ high-quality materials that are designed to last. We recognize that venues must deal with high foot traffic, and our seats are built to withstand the wear and tear of daily use. Our seats are backed by a warranty that guarantees their quality.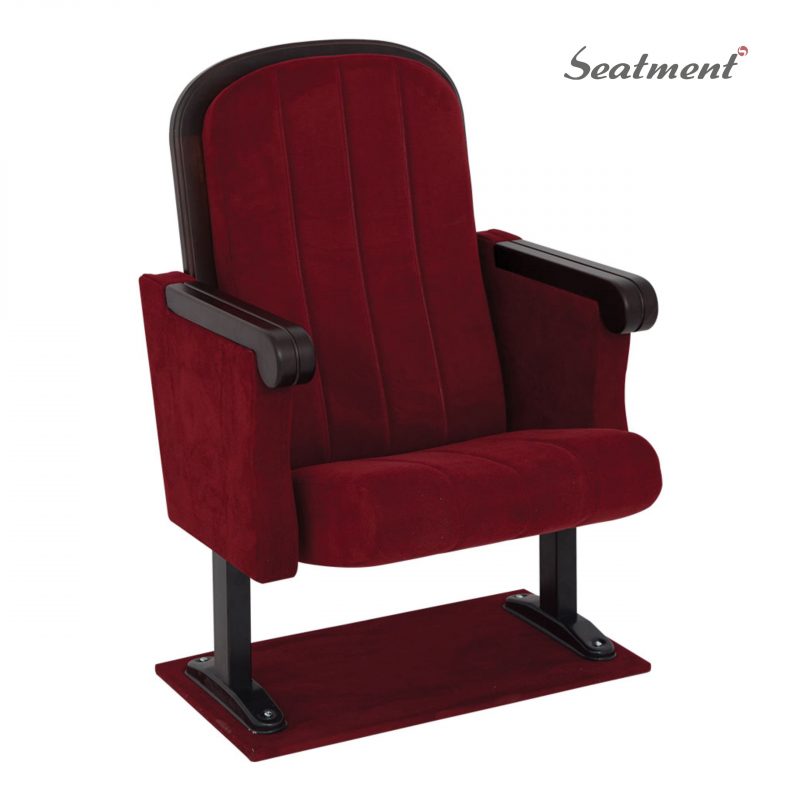 Ergonomic Design:
Our auditorium seats are ergonomically constructed. Turkish auditorium seating manufacturers provide one of the best high quality products to buyers at affordable auditorium chairs price. They are designed to provide maximum support to the muscles of the spine, neck, and back, resulting in a pleasant sitting posture. Our seats have adjustable armrests and backrests to provide extra support to the audience. Our seats' ergonomic design ensures that the audience can concentrate on the event without being distracted by discomfort.
Conclusion:
Seatment's auditorium seats are the ideal answer for venues that want to present their audience with comfortable and engaging seating arrangements. Our seats have numerous advantages, including comfort, personalization, durability, and ergonomic design. Our team of professionals can assist you in selecting the finest alternatives to meet the needs of your venue. It is the place to go if you're looking for auditorium seats for sale. We make it a point to put your audience's comfort first.
Read More Content
Auditorium Theater Seating (Blog & Product Page)
Auditorium Seating (Blog)
Auditorium Seats Guide (Blog)
Performance Hall Seating (Blog & Product Page)
Theater Chairs (Blog & Product Page)